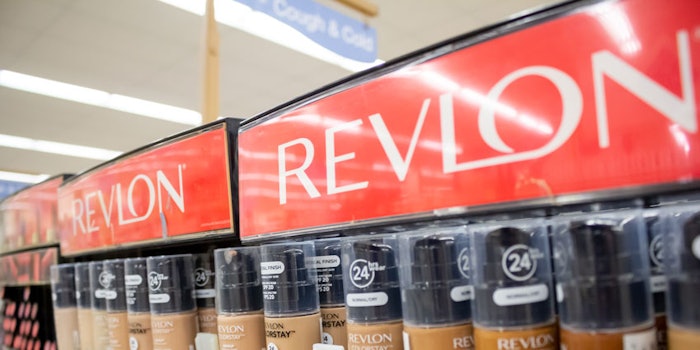 Revlon released a statement in regard to recent litigation brought against the company by UMB Bank, calling it a "baseless lawsuit" that it is seeking to dismiss.
Further reading: Revlon Tough Q2, Megan Thee Stallion Joins as Ambassador
According to Reuters, lenders are accusing Revlon of fraudulently transferring valuable assets out of their reach for the benefit of other creditors. The transfers reportedly came in a series of 2019 and 2020 transactions where Revlon moved the assets tied to its Elizabeth Arden, Almay and American Crew brands out of the collateral package for the 2016 lenders to be used for new debt.
The statement by Revlon reads
This is a baseless lawsuit brought by UMB–who has no standing to even sue–and directed by a group of desperate lenders seeking to enrich themselves by harming Revlon. We plan to seek dismissal of the suit and will continue to vigorously defend ourselves against these meritless accusations. Most importantly, we will continue to focus on successfully managing through the impacts of the global pandemic while executing against our strategic plan.
The lenders had plenty of time and many opportunities to attempt to legally block any of these financing transactions. They did not do so–likely because they recognized that no court would support their ploy to profiteer in a crisis. As we made very clear, these transactions were necessary for Revlon, an iconic American company and employer of 6,500 people, to continue to execute on its transformation plan. As part of this plan, we have taken aggressive steps to mitigate the effects of COVID-19, which enabled us to greatly reduce the pandemic's impact to profitability in the second quarter.
We also continue to deliver against the objectives of the Revlon 2020 Restructuring Program–while focusing on stabilizing the business, growing e-commerce and building the foundation for future growth. Now, months after the last transaction mentioned in the suit closed, these lenders are attempting to re-write history by targeting Revlon and some of the most distinguished banks and financial services companies in the country–including Citibank, N.A. and Jefferies LLC. This lawsuit is nothing more than the latest unsubstantiated and misguided action from a group that has no legal grounds to stand on.