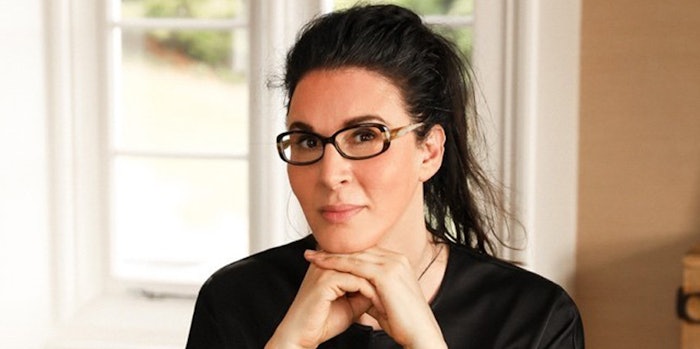 Business leader and beauty entrepreneur, Sue Y. Nabi, has started as the new chief executive officer of Coty Inc. after she was appointed to the position in July 2020.
Coty announced the addition of three members to its executive committee in early July, which included Nabi in her new role. Peter Harf is now the executive chairman.
Previously: Coty Q4 2020 Results
Nabi brings 27 years of experience across key strategic focus areas for Coty, according to the company. She began her career at L'Oréal in 1993, where she eventually became the youngest ever CEO of L'Oréal Paris. 
Nabi joined Lancôme in 2009 where she lead the brand to three years of up-to-double-digit growth and a record turnover of €3.2b.
In 2017, Nabi co-founded the super-premium, clean and vegan skin care brand and range Orveda with Nicolas Vu.
Nabi spoke with Coty employees and senior leaders at the end of August to share her approach for the company.
Today marks the beginning of a new and modern chapter in our story. We have a strong and unique foundation for success, with two well-positioned operating franchise models that mirror the world of beauty.
First, our mass franchise allows customers to access the latest trends and innovations, and to find the best quality at an affordable price. We want this to be the place for people to fall in love with the world of beauty.
Second, the luxury franchise gives access to exclusivity and iconic fashion brands at an affordable price. Luxury beauty will become the entry point for many to buy iconic brands.
Generally, our focus should be on the areas that are resilient in the current environment – whether that's health-oriented beauty, skincare, direct-to-consumer (DTC) business and the Asian continent. I am convinced that our new world of DTC personality-led beauty has a bright future. With brands led by global influencers, we are reaching a large and data rich audience around the world. This is relevant for all our brands and extends beyond icons like Kylie and Kim Kardashian West. We will use the DTC environment to test, learn and leverage insights for other teams. I do not see any other company that combines these three powerful engines.
Coty will become a product-centric organization, entirely focused on our customers and our brands. Our best-in-class teams will operate in a safe environment, where everyone will be empowered and encouraged to express themselves and bring new ideas and concepts to the table.
I want you to think of this as a cultural shift more than a transformation – and one that we will shape together. It will not be easy, and we have no time to waste, but I am absolutely certain that our hard work will pay off and we will proudly look back at this turning point in Coty's history.