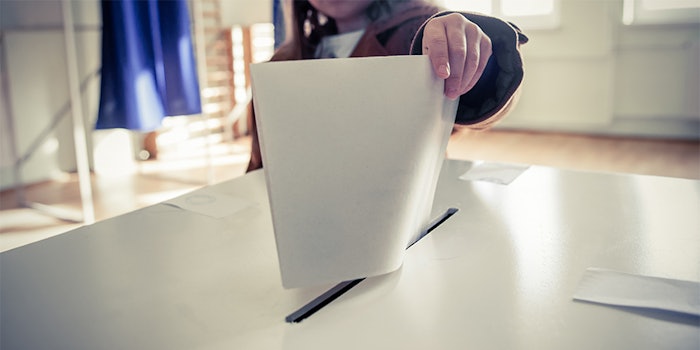 The Personal Care Products Council (PCPC) announced a pledge within the industry to provide employees meaningful time off to engage in civic activities around the November election.
Related: Blackstone Acquires Majority Stake in ZO Skin Health
The pledge includes provisions that provide employees with flexible work schedule or time off for the November 2020 general election, including civic engagement activities, such as voting, volunteering, working at the polls or any other related activity as well as encouraging employees to exercise these rights. 
"Our employees deserve the necessary support to take time to vote and fulfill their civic duty safely," said PCPC board chair Keech Combe Shetty, executive chair of Combe Inc. "Our country thrives when all voices are heard and all votes are counted."