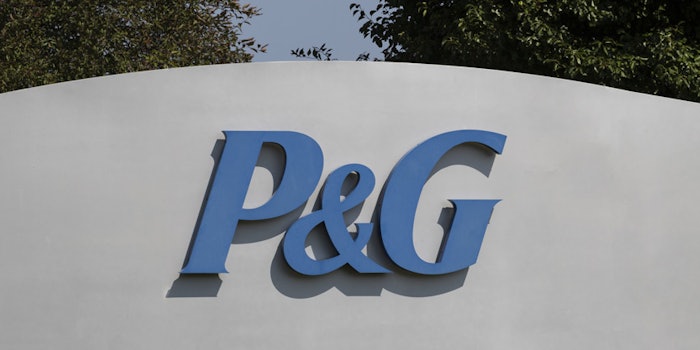 Procter & Gamble has released its first quarter 2021 results that showed net sales up 9% versus the prior year at $19.3 billion. In 2019, its net sales were $17,798 million. 
Previously: UC Receives P&G Grant to Research Thickening in Natural Formulas
According to the report, organic sales also increased 9%, and diluted net earnings per share were $1.63, which is a 20% increase versus the year prior. 
P&G's gross profit increased from $9,075 million in 2019 to $10,176 million, representing a 12% increase. Its net earnings increased 19% from $3,617 million the year prior to $4,308 million in 2020. 
Beauty segment organic sales increased 7% versus a year ago at $3,786 million. Skin and personal care organic sales increased in high single digits driven by innovation-led growth in North America and Greater China. North America skin and personal care grew mid-teens behind the launch of Safeguard hand soap and hand sanitizer and premium innovations at Olay.
Globally, personal cleansing grew over 30%, with double digit growth in every region. Greater China SK-II sales grew over 20% with strong domestic consumption trends. Hair care organic sales increased in the high single digits, led by strong demand in North America, Greater China and Latin America, with mid-single-digit growth or better across each of P&G's top hair care brands.
Grooming segment organic sales increased 6% versus a year ago. Appliances' organic sales increased more than 30% due to innovation, increased demand for dry shaving and styling products, and increased pricing.
Shave care organic sales were unchanged as high-single-digit growth in female blades and razors was offset by market softness in male blades and razors due to pandemic-related consumption decline.
David Taylor, chairman, president and chief executive officer, said: "We delivered another strong quarter of organic sales growth, core earnings per share and cash returned to shareowners, enabling us to increase our outlook for fiscal year results. Our near-term priorities continue to be employee health and safety, maximizing availability of P&G products for consumers around the world, and helping society meet the challenges of the COVID crisis. We remain firmly focused on executing our strategies of superiority, productivity, constructive disruption and improving P&G's organization and culture to deliver balanced top-line and bottom-line growth along with strong cash generation."