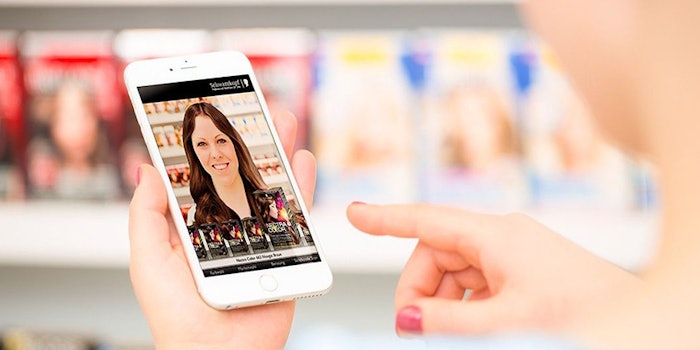 Henkel has announced the launch of Choicify, an online hair color consultancy tool, available this month in the United States.
Related: Henkel Experience Center Opens in Connecticut
The tool allows consumers to see themselves with different hair colors with the use of artificial intelligence, augmented reality and information from a database of Henkel hair color products that have been colored on real hair strands and measured with a color detection device. 
Consumers can use a smart phone or computer camera for a live color preview as well as view various hair color selections via a personal photo upload or model's photo.
The platform can also guide consumers through a series of short questions to help them choose a hair color product that's ideal for their needs.
Choicify is currently accessible to online shoppers via Amazon Advertising and Walmart Media Group's (WMG) online and mobile sites. It will be available within the online user experience at Amazon and Walmart for all Henkel retail color brands, Schwarzkopf brands Simply Color, Color Ultime, Keratin Color and göt2b. 
David DiBernardino, senior vice president of sales at Henkel Beauty North America, said, "We're pleased to launch this innovative, consumer-focused online solution, particularly during a time when many consumers are choosing to shop and color their hair from home. This new tool is a win-win. It provides an opportunity to enhance the online experience for consumers, while accelerating our digital acceleration efforts."