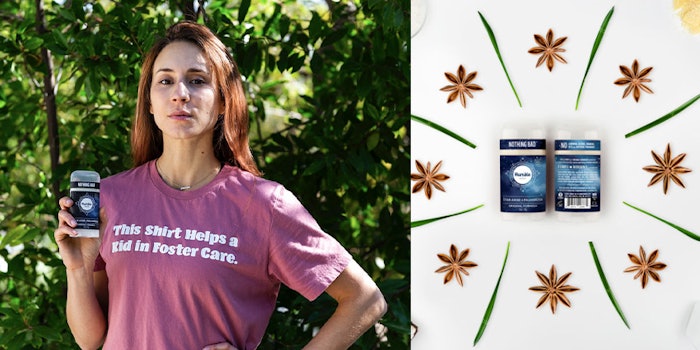 Humble Brands, the natural deodorant and wellness company, has announced its collaboration with actress Troian Bellisario ("Pretty Little Liars") on a signature scent called Star Anise and Palmarosa.
Related: Influencer Partnership on Twitch
The gender-neutral scent was formulated to have a grounded and earthy fragrance comprising star anise, palmarosa, fir balsam and patchouli essential oil.
All Humble deodorants are made of four main ingredients: coconut oil, non-GMO cornstarch, beeswax and baking soda.
Troian and Humble Brands will donate 50% of profits from the signature scent to Together We Rise, a non-profit organization with a vision to improve the lives of children in foster care.