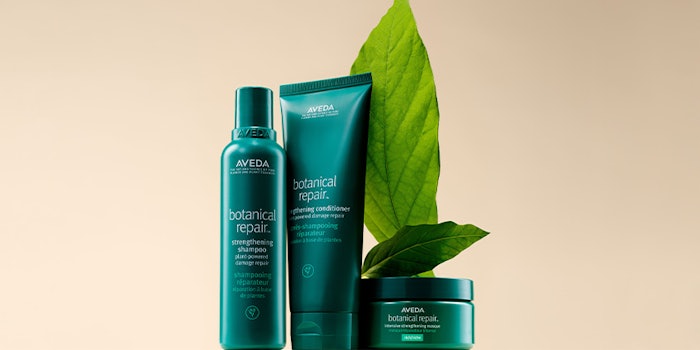 Aveda has committed that all of its products will be 100% vegan and announced that model and activist Arizona Muse will be its first global advocate for sustainability. 
Previously: WWP Beauty Unveils Brand & Business Refresh
Muse will reportedly champion the brand's sustainability initiatives, educate around conscious choices that people can make to foster environmental change and share with other thought leaders the brand's sustainability news on behalf of Aveda. 
The transition to 100% vegan comes after Aveda removed all beeswax and beeswax-derived ingredients from its products. 
Aveda global brand president Barbara De Laere said, "Today marks a really exciting moment for our brand as we share with the world our continuous commitment to sustainability. Aveda was founded by a world class hairstylist, environmentalist and activist who strongly believed that you shouldn't have to compromise high-performance for vegan, sustainable ingredients, or decide between creating beautiful products or being more environmentally and socially responsible. Our announcements today are a continuation of our mission: we are thrilled that we can now further decrease our impact on the planet by offering 100% vegan products, and for our partnership with Arizona Muse, an authentic ambassador who is both a pioneer and a force for change."
Arizona Muse said, "Aveda is a company that I have long admired for creating the most beautiful products that work for my hair, smell amazing and are also responsibly manufactured. I believe wholeheartedly that you don't have to compromise luxury or performance for planet-friendly products, and Aveda delivers on that. Being named their global advocate for sustainability is such an honor for me and I am proud to be working with a brand that shares my values. I also love changing my hair, and look forward to debuting a few new looks throughout our partnership."
Christine Hall, Aveda's VP of research and development, said: "Removing beeswax was one of the biggest challenges for Aveda formulators because it helps to create texture, structure, color payoff, and smoothness. One common alternative to beeswax for lip products specifically is synthetic beeswax, a wax that is petroleum derived. But at Aveda, because we are committed to maximizing our use of naturally-derived ingredients, we opted instead to create a unique blend of plant-based butters and waxes that are strong enough for application, but also feel good on your lips."