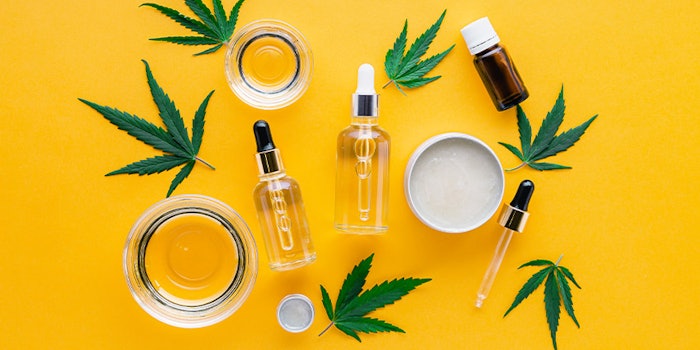 Amyris, Inc. has announced that it will expand its portfolio of consumer brands by launching a new range of Terasana-branded clean beauty products focused on sustainably sourced natural cannabinoids.
Related: Amyris Scales Up Fermentation-based CBG Cannabinoid
Through its Lab-to-Market synthetic biology platform, Amyris has developed and produced platform molecules from naturally sourced sugarcane and a sustainable fermentation production process. Most recently, Amyris commercialized a clean, sustainable, fermentation-based CBG (cannabigerol), a non-psychoactive cannabinoid.  
Early results from clinical studies reportedly demonstrate that Amyris CBG skin care applications formulated with natural sugarcane-based Neossance Squalane provide significantly better therapeutic effect and efficacy compared to many standard CBD (cannabidiol) topical applications, addressing conditions like dry skin, skin flaking, irritation, redness and blemishes.
This addition will expand Amyris's presence in the clean beauty space beyond its Biossance skin care, Pipette baby and mother care, Rose Inc. clean cosmetics brand, and the recently announced Jonathan Van Ness partnership for a new clean hair care brand.
John Melo, president and chief executive officer of Amyris, said, "We are very pleased with the early clinical results demonstrating Amyris CBG benefits including enhanced performance when combined with squalane. We are excited to lead the cannabinoid industry with science-backed, sustainably and cost-effectively sourced minor cannabinoids delivering outstanding performance for consumers and our planet. During the fourth quarter of 2020 we sold out our entire first industrial production of clean CBG as an ingredient for use in flavors and fragrances. We are very optimistic about the future of clean cannabinoids and the efficacy they can bring to skincare as a logical extension to our existing consumer portfolio. Amyris's consumer business is nearly half of total product revenue and represents the fastest growing business activity in our portfolio."