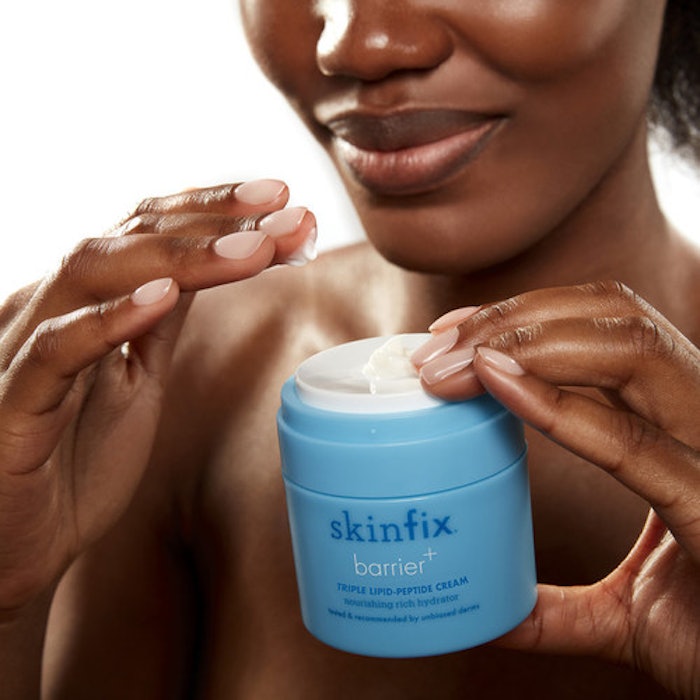 Skinfix received a minority investment from Stride Consumer Partners to improve brand awareness and expand its offerings on its e-commerce platform and Sephora.
Report: Thirteen Lune Raises $3 Million in Funding Round
Skinfix has grown 300% since last year and its Barrier+ Triple Lipid-Peptide Cream is the number four moisturizer at Sephora North America, according to the company.
As part of the transaction, Stride's Nicole Fourgoux and Steve Berg will join the Skinfix board of directors.
Nicole Fourgoux, Stride operating partner, says, "Skinfix was on our list of brands to watch from the start because of its unique and powerful positioning in the space of cleanical skin care. With a clear mission to improve skin barrier health and their addictive, clean and clinically performing formulas, the Skinfix team has built an amazing brand with great potential."
Amy Gordinier, Skinfix founder and CEO, says, "We're thrilled to have the opportunity to work with the Stride team and benefit from their deep and varied experience building timeless brands. As a white-space brand looking ahead to the future of science-led skincare innovation, we believe that Stride is the right partner to help us grow and realize the possibilities ahead."