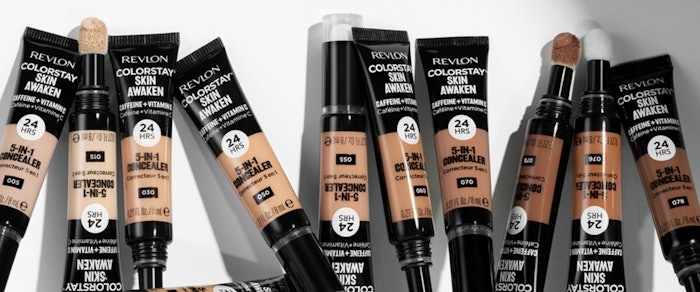 Revlon has announced a partnership with ACTV8me to deliver promotional offers, coupons, beauty-related information and new product reveals to Revlon customers through ACTV8me's advanced SQR code solution. This collaboration marked a first for the industry.
Revlon has already put ACTV8me's technology to work by including SQR codes on its branded ColorStay Skin Awaken Concealer Truck, which made stops in several cities throughout February and March 2022 to celebrate the launch of the new beauty product.
Customers who scanned SQR codes found on physical marketing materials, such as the truck, triggered exclusive shoppable opportunities, special event tie-ins and multiple retail and product offers, which could be saved into a customer's native mobile wallet for redemption online or at any retail partner's location. 
Martine Williamson, chief marketing officer of Revlon, said, "Being the first global beauty company to leverage ACTV8me's technology speaks to Revlon's agility as we continue to invest in digital solutions to address changing consumer behavior and connect with customers on a deeper level. By harnessing the power of ACTV8me's SQR codes integrated to iOS and Android mobile wallets with geo-location and time-based reminders, Revlon may create even more personal, unique, and customer-focused shopping experiences that will unlock exclusive opportunities for our customers, and boost engagement."
David Schreff, CEO of ACTV8me, said, "ACTV8me's SQR codes extend the reach of Revlon's influence by launching interactive experiences and exclusive offers that are meaningful for its customers, driving new engagement and revenue."
Brian Shuster, ACTV8me founder said, "Our direct-to-consumer solution widens our partner's marketing reach by using the immediacy of e-commerce as well as location-based targeting, which prompts consumers who pass a retail location's boundary line with calculated messages related to promotions, loyalty and reward programs that inspire immediate responses."