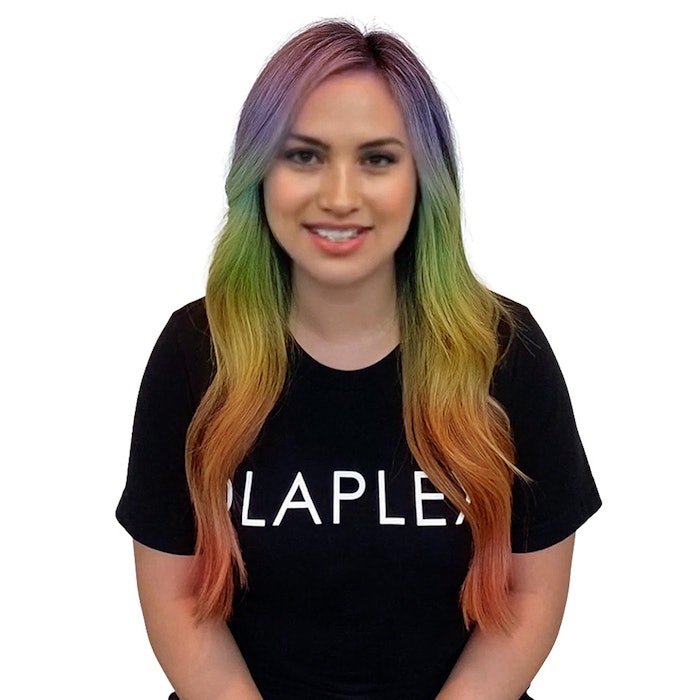 Olaplex has launched a Virtual Team Member AI to interact and engage with its consumers and community of professional hairstylists on its website and social media platforms. The Virtual Team Member will debut on Olaplex's Instagram where followers will participate in a poll to give the team member its name.
Related: Ulta, Olaplex Top Teens' Beauty Favorites
The AI was created to be a visual representation of the entire Olaplex team, merging images and emotional quality from more than 240 brand advocates and employees. The voice of the AI is a synthesis of around 15 team members that account for differences in accents, gender and tone of voice. The results were overlaid to resemble a real person using visual effects and facial compositing.
Olaplex Instagram followers will be able to vote on one of three options for the Virtual Team Member's name: Cigi, Kai and Rumi. The three names are gender-neutral and have traditional origins that represent beauty, vision, creativity and the sea.
JuE Wong, chief executive officer of Olaplex, said, "Research shows that consumers want to see themselves and feel connected and engaged with the brands and companies they do business with. The new Olaplex Virtual Team Member is the synthesis of us–the people that built the brand from the ground up, mirroring the community of professional hairstylists and consumers that we serve. As unique as we are as individuals, we are united by our passion for Olaplex."