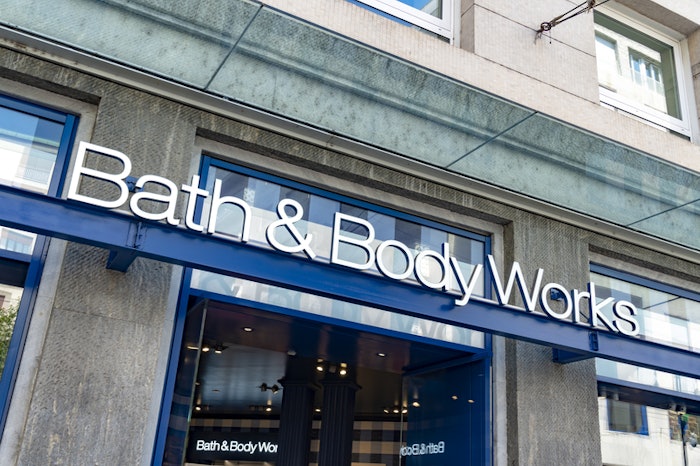 Bath & Body Works forecasts a drop in sales and earnings, citing inflation and a difficult operating and macroeconomic environment as the main drivers for the decline.
The personal care and home fragrance brand expects sales for the second quarter to go down 6% to 7% compared to the same period last year.  
In addition, Bath & Body Works now expects sales for the full year to be down mid- to high-single digits in 2022.
Previously, the company forecasted low single-digit growth for both second-quarter and full-year sales compared to a year ago.
Bath & Body Works also expects second-quarter earnings from continuing operations per diluted share to be 40 cents to 42 cents, which is a decrease from its previous guidance of 60 cents to 66 cents a share.
"Our business continues to perform at levels significantly above pre-pandemic, although we are navigating a challenging operating and macroeconomic environment with inflationary pressure affecting our customers and our business," said Sara Nash, executive chair and interim chief executive officer.
"Our team is executing well, and our agility and clean inventory position allow the company to effectively adapt to changing consumer demand and preferences," she added. "We will continue to leverage our vertically integrated supply chain to mitigate risk and chase winners. We are focused on driving improved merchandise margins and pursuing aggressive options to control costs and combat inflationary pressures."
The company will report second-quarter earnings on Aug. 17, 2022.