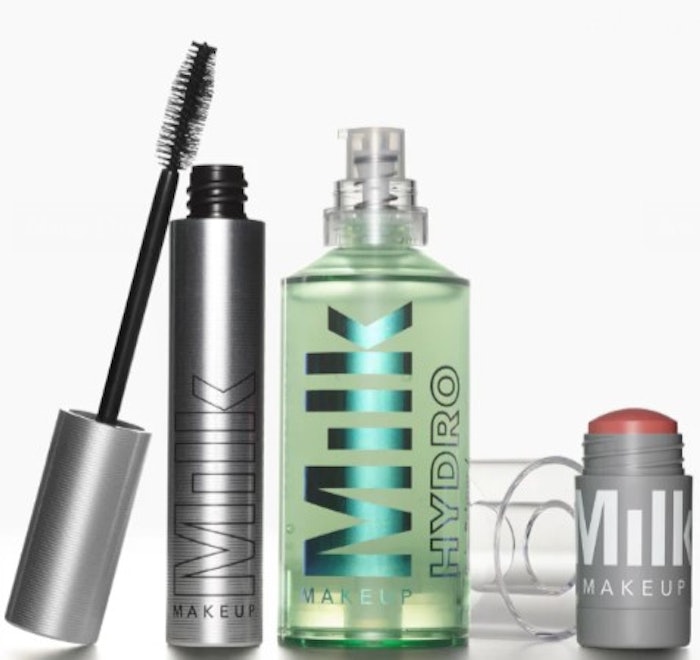 Waldencast has announced it has become a publicly listed company set to begin trading on the Nasdaq with its Class A common stock and public warrants listed under the ticker symbols "WALD" and "WALDW."
Waldencast also completed its merger with Obagi Global Holdings Limited ("Obagi Skincare") and Milk Makeup LLC ("Milk Makeup") on July 27, 2022. The combined company will now operate as Waldencast plc.
Waldencast's global operating platform will enable brands, including Obagi Skincare and Milk Makeup, to benefit from the operational scale of a multi-brand platform with expertise in managing global beauty brands at scale, a balanced portfolio to mitigate category fluctuations with asset light efficiency and the market responsiveness and speed of entrepreneurial indie brands.
Michel Brousset, CEO of Waldencast, said, "Today, Waldencast begins its journey as a global multi-brand beauty and wellness platform, empowering and supporting purpose-driven brands in their growth strategies, beginning with Obagi Skincare and Milk Makeup. This is an incredibly proud moment for all of us at Waldencast, Obagi Skincare and Milk Makeup, and I want to thank Hind, Jaime, and Tim, the Board of Directors of all three companies, our investors, and all of our colleagues and advisors for their hard work and commitment. I am inspired by, and share, their passion for what is truly a beautiful business and look forward to all that we will achieve together."
Jaime Castle, CEO of Obagi Skincare, said, "Obagi Skincare is an industry-leading brand in the physician dispensed space with the ambition to become the top professionally recommended skincare brand in the world. Within the Waldencast platform, we're gaining a culturally aligned partner who brings the operational expertise and resources to help us achieve our goals while remaining true to our values and mission."
Tim Coolican, CEO of Milk Makeup, said of the business combination, "Our mission at Milk Makeup is to create unique, high performance, clean and cruelty-free products that help our global community to Live their Look.  We found in Waldencast a partner who shares our mission and our values of self-expression and inclusion. We are very excited to join the public markets, which we believe will allow us to accelerate our reach and impact and realize our ambition of becoming the number one beauty brand for the next generation."