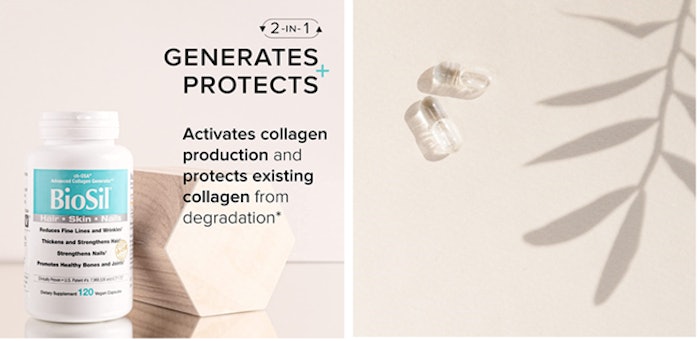 Courtesy of Biosil
BioSil, which claims to be the only vegan generator on the market, now has its Liquid Capsules available nationwide at CVS and Meijer.
Related: Sun'Alg by Biosil Technologies Inc.
BioSil's patented active ingredient, pure ch-OSA, reportedly increases collagen, keratin and elastin in the body. This increase will result in a reduced appearance of wrinkles, radiant skin, luscious hair and stronger nails. 
Clinical results include:
30% reduction in depth of fine lines and wrinkles
89% improvement in skin elasticity
improvement in hair and nail brittleness