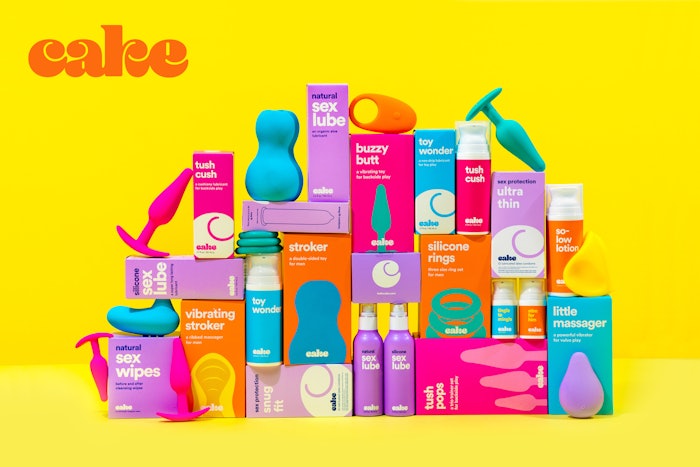 Sexual wellness brand Cake has secured $8 million in Series A funding led by investment partner Silas Capital.
The brand has now surpassed $16 million in total funding. 
Cake continues to add industry veterans to its leadership team, announcing that the company has named Fadi Mourad, former chief innovation officer at Dollar Shave Club, to SVP, product innovation.
Cake also brought on Christina Komen, formerly at SmartyPants to run retail growth as VP, retail sales.
The sexual wellness market, which was recently valued more than $10 billion, is expected to expand at a compound annual growth rate of 7.6% from 2022 to 2030, according to a GVR report.
Mitch Orkis, co-founder and CMO of Cake, said, "When we originally launched Cake just over two years ago the plan was simple—to make the world's most approachable sex brand that would reinvent the sex aisle for good. It's fun to see the investors we met on day one continue to double down on Cake again and again."
Brian Thorne, partner at Silas Capital, said, "Cake is clearly building a modern sexual wellness brand by appealing to couples that want to have a bit more fun in their lives. As the first investment of our new growth fund, we are confident that Cake is poised to scale quickly through its existing retail relationships, as well as amplify its e-commerce business through our partnership. We're excited to continue with Mitch and Hunter on this journey and can't wait to see what the future has in store for this category-defining brand."