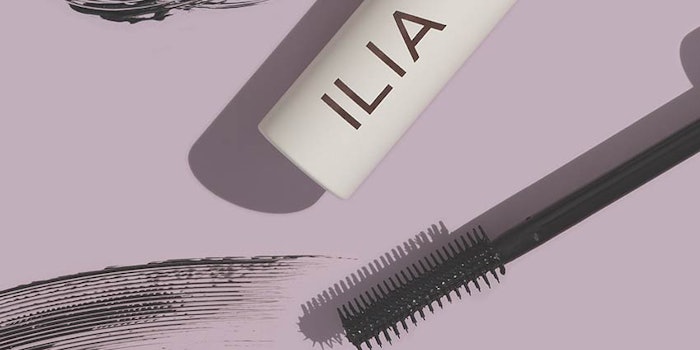 ILIA Beauty has announced a Series B investment partnership led by private investment firm Sandbridge Capital, which partners with global brands in the luxury, health and wellness, beauty and disruptive consumer-based technology industries. This partnership follows a Series A investment led by growth equity firm Silas Capital, which participated significantly in this round of funding as well.
Sandbridge has invested in The RealReal and Youth to the People, among others. Silas Capital, which invests capital to help companies grow and brings them resources and capabilities to assist their growth through e-commerce and digital expansion. Its current investments include Herbivore Botanicals, HATCH, Bellroy, Casper, Naadam and Summersalt.
With an assortment of more than 100 clean, skin-centric makeup products, ILIA strives to ensure its products are crafted with certified organic ingredients and non-toxic synthetics, as well as that that they are manufactured ethically and sustainably.
The company currently sells through more than 600 doors across 30 countries, including retailers like Credo, Space NK, The Detox Market, Follian, Bluemercury, Oh My Cream!, Mecca and Sephora–where it is the most productive brand within Sephora's clean color cosmetics initiative.
"I am thrilled to partner with Ken Suslow and the Sandbridge team, as well as work together again with Brian Thorne at Silas Capital," ILIA CEO Lynda Berkowitz said. "Their investment and industry expertise will greatly support pronounced growth opportunities for ILIA."
"ILIA impresses as a very special brand that is authentically and transparently true to its clean purpose driven mission, thoughtfully unifying prestige and clean beauty in support of its uniquely elevated brand," said Ken Suslow, Sandbridge founding managing partner. "We are highly enthused to be partnering with [Sasha Plavsic, ILIA founder and creative director] and [Berkowitz], and very much look forward to leveraging Sandbridge's expertise as global brand builders in support of ILIA's compelling growth trajectory."
"We're extremely proud of the success that [Plavsic], [Berkowitz] and the ILIA team have achieved over the past year since our initial investment, and even more thrilled about what's to come for this truly innovative brand," Brian Thorne, partner of Silas, said. "With additional growth capital, a strong new partnership with Sandbridge and the continued support of our firm, we intend to further solidify ILIA's position as the category leader in clean color cosmetics."