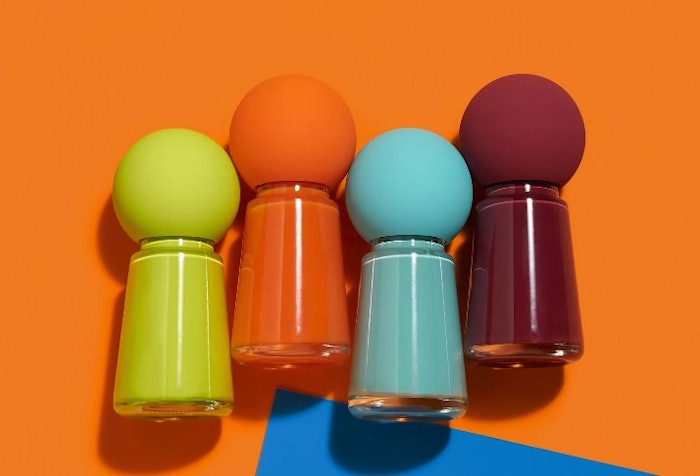 Retrieved from Pleasing website
Pleasing and Marco Ribeiro Polish have collaborated to release a nail polish collection.
Related: Moriah Elizabeth Debuts Nail Polish Line
Pleasing is a beauty brand founded by Harry Styles, with a nail polish line, serum and gel pen.
There are four avant-garde nail shades in the set: a vibrant orange, aqua, green and burgundy.
Included in the Pleasing x Marco Ribeiro Set:
Aura Laranja Gelatina: a vibrant orange jelly polish.
Oceano Água-Marinha Cremoso: a glossy aquamarine crème polish.
Cítrico Vibrante Cremoso: a vibrant green matte polish.
Borgonha Açaí Cremoso: a glossy burgundy crème polish.
The set also features decals complementing the shades in motifs that look to Ribeiro's ready-to-wear collections. 
Each of the four shades are biodegradable and 12-free.