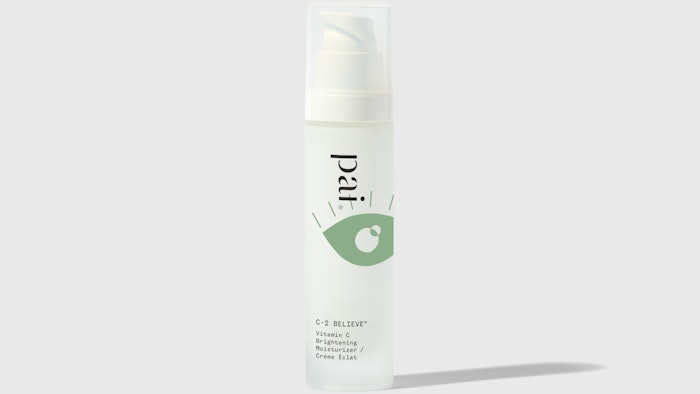 Courtesy of Pai
Pai Skincare has announced its certification as a B Corp, reinforcing its commitment to high standards. Pai earned an overall score of 87.0 on the B Impact assessment, where the median score for ordinary businesses was 50.9.
Deep dive: Read Pai founder Sarah Brown's insights into building a truly sustainable beauty brand. 
Pai is one of only 32 personal care brands in the United Kingdom to achieve B Corp status.
Related: 26 Companies Form B Corp Beauty Coalition
B Corp Certification is a designation that a business is meeting high standards of performance, accountability and transparency on factors like employee benefits, charitable giving, supply chain practices and input materials.
Each Pai Skincare product is created and manufactured in-house, to be both ethical and sustainable.
Pai's entire range is certified natural and organic by COSMOS, and independently patch tested for complete peace of mind.