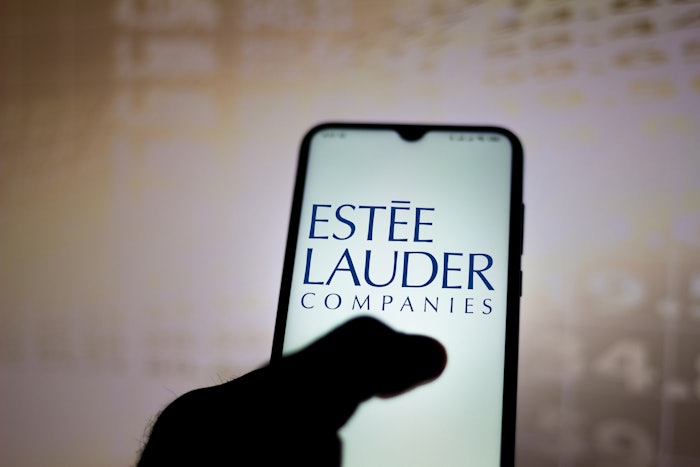 The Estée Lauder Companies has released its fiscal year 2022 Social Impact and Sustainability Report, which outlines progress made toward the company's social impact and sustainability goals. 
Highlights of the report include:
Commitment to transition ELC's global corporate vehicle fleet to electric by the end of calendar year 2030.
Commitment to reduce water withdrawal from ELC's direct manufacturing sites by 20% from a fiscal 2019 baseline by the end of calendar year 2025.
Achieved ELC's goal to source 90% palm-based ingredients certified sustainable from Roundtable on Sustainable Palm Oil (RSPO) physical supply chains ahead of schedule and set an elevated ambition to source 95% RSPO certified sustainable palm-based ingredients from physical supply chains by end of calendar year 2025
Achieved social impact goal to have each brand provide support to at least one social or environmental cause ahead of schedule.
Distributed $10.6 million through 18,500 grants to employees through the ELC Cares Employee Relief Fund since its inception in April 2020.
Distributed $12 million from ELC, its family of brands, The Estée Lauder Companies Charitable Foundation (ELCCF) and the Lauder family to support nonprofits advancing racial and social justice, exceeding the target of $10 million.
Increased spend to $43 million from ELC to Black-owned suppliers.
Launched three initiatives through the company's signature women's leadership program, Open Doors,.
Launched Writing Change initiative, a three-year, $3 million commitment to increasing literacy among girls, women and underserved communities.
Funded more than $118 million for lifesaving global research, education, and medical services through ELC's Breast Cancer Campaign and ELCCF.
Committed $1 million from ELCCF to nonprofit organizations providing vital humanitarian relief and social services to women, children and families in and around Ukraine.
Became the first beauty company to join the Supplier Leadership on Climate Transition.
Committed $15 million over five years through ELCCF as the inaugural corporate donor to Co-Impact's Gender Fund.
Fabrizio Freda, president and CEO said, "At The Estée Lauder Companies, we're striving to embed social impact and sustainability into our business for decades to come. We're pursuing thoughtful strategies to meet our social impact and sustainability goals and commitments, which complement our efforts to make our company more equitable and resilient for the future."
William P. Lauder, executive chairman, said, "For more than 75 years, The Estée Lauder Companies has been dedicated to positively impacting our global and local communities. We are proud to showcase the strides we've made over the last fiscal year, which reaffirm our commitment to driving long-term impact across social impact and sustainability for our stakeholders around the world."