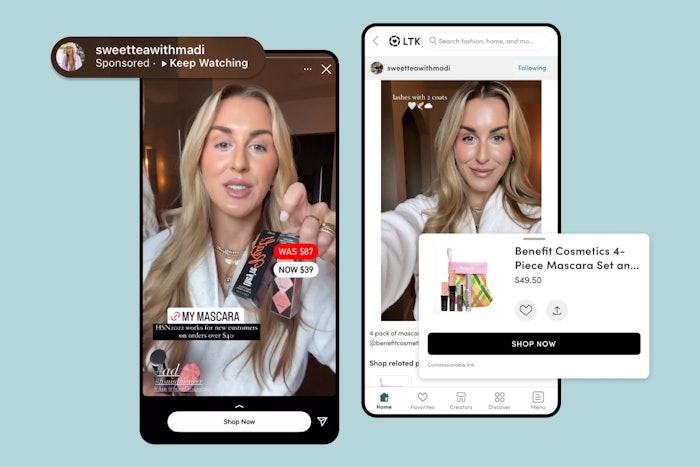 LTK is now offering its social media advertising solution, LTK Boost, which allows brands to amplify creator collaboration content directly from the creator's social media handles, leading to higher engagement and conversion.
With LTK Boost, LTK can now run social media ads directly from creator profiles on behalf of brands, which creates a more authentic message, reduces the cost of content production and drives higher engagement and conversion versus traditional social media advertising.
In an initial offering, LTK worked with several brands across multiple categories to run LTK Boost ads from creator profiles, which led to nearly 200,000 new audience views per post and a near 30% increase in retail sales.
Kristi O'Brien, general manager of the LTK Brand Platform, said, "Creators are undoubtedly having an impact on consumer shopping behaviors. Ninety-two percent of Gen Z—a group that will make up the largest consumer segment in a few years—rely on creators to inform their purchases across virtually every category. And, creators are the number one most trusted source to help with purchase decisions for Gen Z and millennials—beating social media ads and celebrities. That's why we continue to introduce solutions like LTK Media Boosting to help brands to fully harness the power of creators and reach their customers efficiently and effectively."