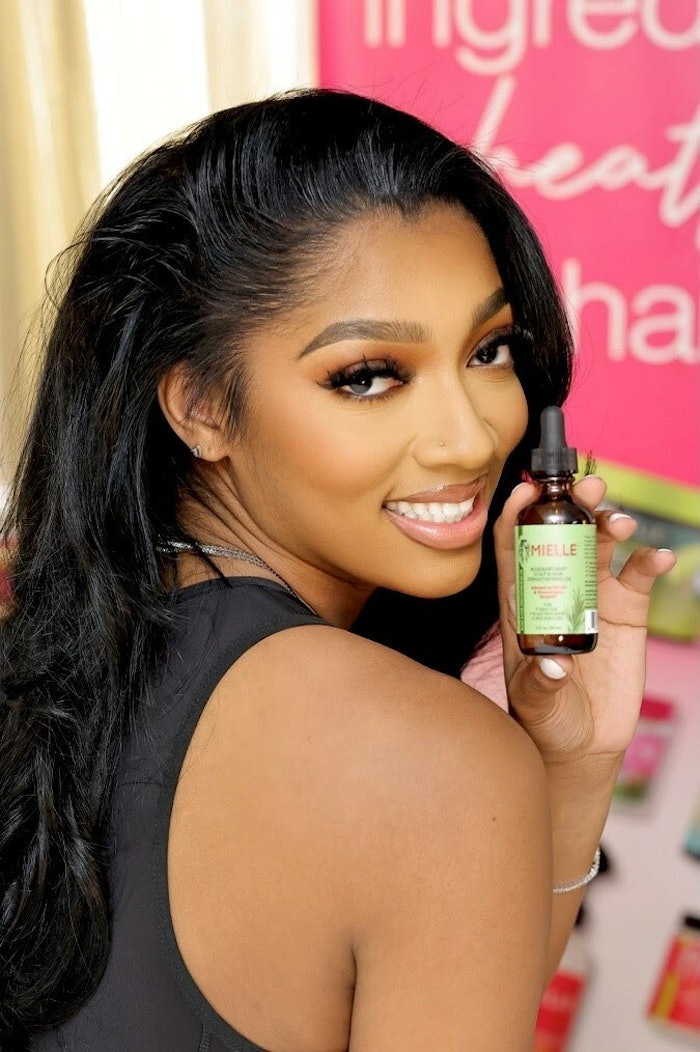 Mielle has named NCAA athlete and LSU basketball star, Angel Reese, its ambassador. Reese's partnership with the brand will include marketing, social media, events and a limited-edition product bundle.
Reese led LSU to a National Championship victory in the 2023 NCAA women's basketball March Madness tournament. Reese was also named the Most Outstanding Player in the NCAA tournament. 
Reese said, "Athletes are the ideal beauty icons and brand ambassadors. I put it out there that I wanted to work with more beauty brands, and I'm so excited to be working with Mielle. I'm a longtime user and fan of the brand so this is the perfect partnership. I can't wait to share more with my fans and introduce my new Mielle bundle. The last several months have been a whirlwind. I feel really blessed."
Monique Rodriguez, Mielle's founder and CEO, said, "Angel is a rising star with bold beauty, confidence, strength and must-have edges who uses and genuinely loves Mielle products. Angel's fun personality and ability to connect authentically with her fans make her a perfect addition to the Mielle family. She is THAT girl, and we are so thrilled to have her as our newest ambassador."