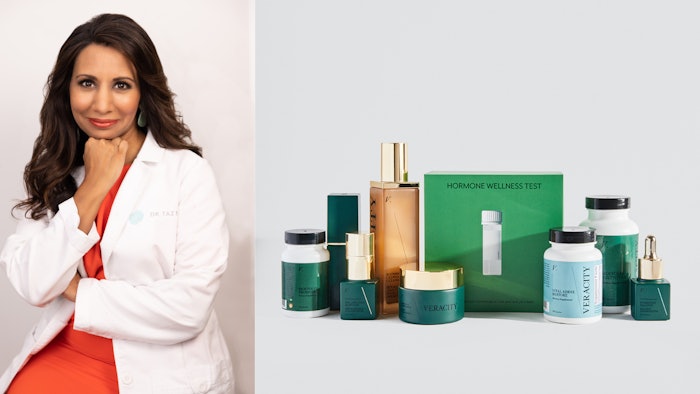 Veracity has appointed Taz Bhatia, M.D. as its chief hormone officer and a member of the brand's medical advisory board. She will provide medical counsel, inform product and content decisions and drive community education on the importance of hormone health. 
The appointment is the latest step in helping more women unlock the intricate connections between hormones and overall wellness. 
Bhatia is board-certified in integrative medicine, nutrition specialist, functional medicine practitioner and licensed acupuncturist with more than two decades of experience.
Bhatia is the founder of CentreSpring MD in Atlanta, where her and her team prescribe personalized lifestyle, diet, exercise, self-care and relationship strategies to help women uncover their own "superpowers" using integrative, functional, Chinese and holistic medicine.
Allie Egan, Veracity CEO and founder, said, "I, and the Veracity team, were drawn to Dr. Taz's whole-health approach to wellness and balance, and her commitment to a practice which acknowledges the complexity of each individual woman, and her ongoing health. Her extensive knowledge and expertise will be an invaluable asset to Veracity and our community."
Bhatia said, "How we look and how we feel need to be considered holistically, but too often, they are not. Our hormones are key to a better understanding of ourselves and a way to take control of our overall health. I'm excited to bring my knowledge of hormone wellness to Veracity and leave a positive impact on women at all stages of their lives."