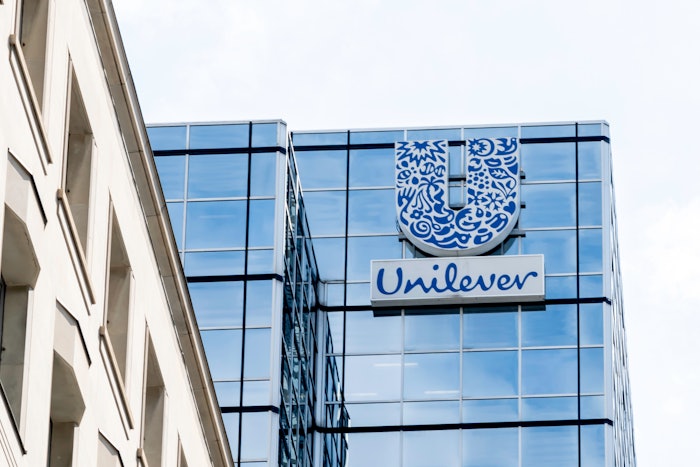 Unilever's beauty, well-being and personal care sales are going strong as of Q2/first-half fiscal 2023.
Beauty and well-being, which comprises 20% of group turnover, saw its sales jump 9.1% year-over-year, with turnover totaling €6.2 billion, a rise of 8.6% versus the same period of 2022. Q2 turnover was up nearly 9%, totaling €3.1 billion.
The division's volume growth totaled 3.8%, led by double-digit gains in prestige beauty, as well as high single-digit growth in hair care, particularly in the Americas. Notably,  Sunsilk and TRESemmé delivered double-digit growth. 
Mass skin care sales increased in the mid-single digits, led by Vaseline's Gluta-Hya range.
Prestige results were led by Paula's Choice, Dermalogica and Hourglass. 
Personal care first-half turnover totaled €6.9 billion, a 10.8% year-over-year gain, while Q2 sales totaled €3.5 billion, a gain of 9.0% versus the same period of 2022.
Personal care, which comprises 23% of group turnover, saw its first-half underlying sales jump 10.8%, driven by price growth of 7.3% and 3.2% volume growth, as well as strong sales of deodorants, particularly in Europe and the Americas.
Key deodorant performers included Axe and Rexona.
Meanwhile, the Dove personal care portfolio grew by double-digits, while skin cleansing grew in the high single-digits, driven by Latin America and South Asia.
Oral care grew in the high single-digits.