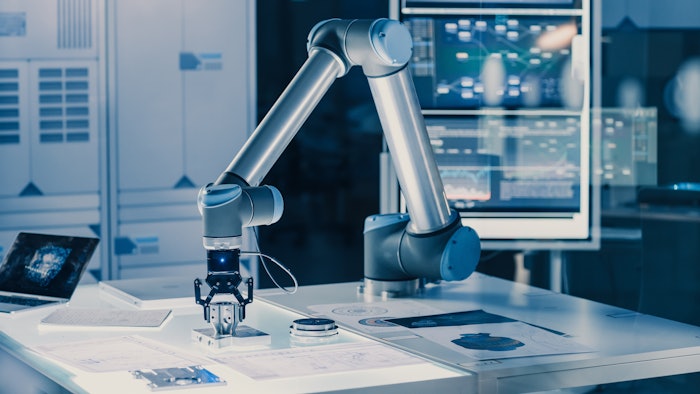 Unilever has begun incorporating robots into material chemistry at the Materials Innovation Factory (MIF) in Liverpool, UK. The facility houses more than 250 R&D experts alongside a number of robots that help to create beauty products.
Some roles of the robots include preparing hair fiber samples, which a robot named Ariana performed. The work helped in the development of the Dove Intensive repair line. A robot named Shirly washes, conditions and dries hair for hair care formulation testing. 
Through the use of AI the company is able to develop more efficient and consistent products. One example the company gives is its Hourglass Confession Red Zero lipstick, a product that was developed through an AI which analyzed color combinations, a process that would have taken millions of experiments to replicate, according to the company.
Per Unilever, more than 200 patents were filed between 2020 and 2022 based on data generated at MIF. 
According to the article from Unilever, the robots are not replacing jobs, rather, their role is to condense massive amounts of data in order to create consistency in samples and testing. These time-consuming tasks would otherwise fall to experts at the MIF and take up significant amounts of their time.
Related: AI Trends and Influences in the Cosmetics Industry
Samantha Samaras, head of science and technology, Unilever Beauty & Wellbeing and Personal Care, commented: "The MIF's purpose is to create a community of talented future research leaders, exchanging ideas with academic colleagues and accelerating the discovery process. Our partnership here allows us to tap into the best minds and resources in robotics, which strengthens our insights and capabilities to power next-level innovation, scientific discovery and produce products with superior performance."