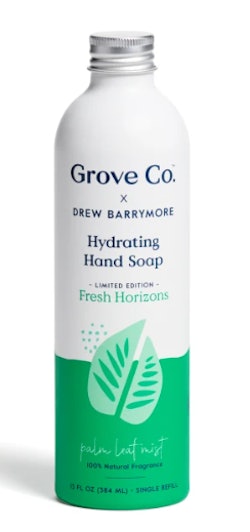 Grove Collaborative has shaken up its leadership, including the addition of a new CEO, Jeff Yurcisin, former head of Zulily and Shopbop. He will also join the board. Grove co-founder Stuart Landesberg will now serve as executive chairman of the board, overseeing strategy, capital markets and corporate development, among other things.
Larry Cheng has joined the board; Cheng is a managing partner and co-founder at Volition Capital and a board member at GameStop. In its FY23 Q2 earnings release, Grove announced a $10 million investment from Volition Capital.
John Replogle, former CEO of Seventh Generation and Burt's Bees, will assume the role of lead independent director.
Collectively, the moves reportedly "align the company more closely with future growth and market expansion initiatives." Yurcisin will focus on profitable growth, as well as market expansion, among other elements of the business.
"When we started Grove Collaborative, our mission was to transform consumer products–creating a brand to reshape categories in all of our homes so they can be a force for human and environmental health," said Landesberg. "Over the last decade, we have built and scaled a market leading brand in zero plastic and zero plastic waste, a breakthrough for the category, and helped millions of families live healthier and more sustainable lives. I'm proud of the impact of our work on the broader industry and how we, together, create a more sustainable future at a time when change is so urgent. I could not be more excited to welcome Jeff, an experienced, brilliant and customer-centric leader to Grove and as Grove's next CEO. He will be terrific at the helm, as Grove continues to push towards greater sustainable growth and impact."
"I want to thank the board for their confidence in my leadership and Stu for his continued support, leadership and partnership," said Yurcisin. "Grove has built a rare and visionary brand, an exceptional and loyal customer base, and a true right to win in the urgent transformation to a sustainable future. I look forward to building on everything the team at Grove has accomplished and I am incredibly energized by the opportunities ahead. By continuing to improve on our growth initiatives, we will seek to deliver tremendous value for our customers, shareholders and the planet as we reshape the future of sustainable consumer products."
"I am thrilled to be joining Grove as it enters its new chapter, and I look forward to supporting the growth of the Company," said Cheng. "We focus on companies that have an authentic mission, passionate consumers and strong leadership. Grove's mission to disrupt the consumer products industry toward a more sustainable future and passion for making a difference while driving value for shareholders align with Volition's philosophy. I'm excited about the opportunity to work with the Grove team to not only make the world a better place through its products and offerings, but to continue delivering on our promises for customers and stakeholders."