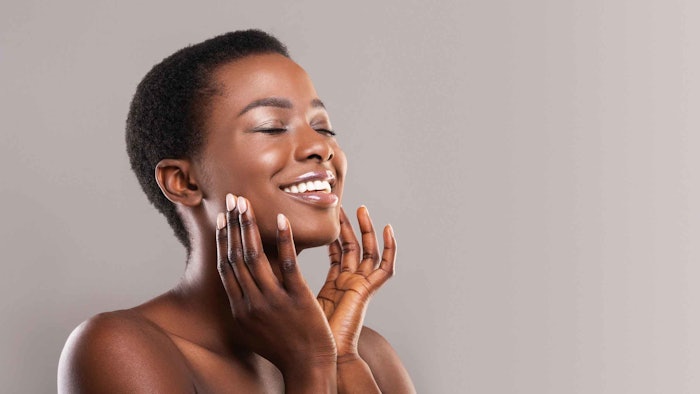 Prostick-studio
According to MarketsandMarkets, globally, the market for personal care ingredients is expected to reach US $14.9 billion by 2027, expanding at a CAGR of 4% from $11.8 billion in 2021. The ingredients reviewed provide functions such as cleansing, toning, moisturizing, hydrating, exfoliating, conditioning, anti-dandruff, antiperspirants, neutralizing, coloring, perfuming and styling.
Key findings of the study include:
Emollients lead the charge as the largest category;
Skin care is expected to be the largest application during the forecast period; and
The Middle East and Africa are projected to be the fastest-growing markets.
See related: Skin Barrier Protection; Replenishing Ceramides, Clinical Support, Diagnostics and Microbiome
Emollients on Top
Emollients accounted for the largest share in terms of value in 2020. Per MarketsandMarkets, their dominance will continue thanks to their wide applicability in skin, hair and oral care, makeup and toiletries. Moreover, their soothing and smoothening properties, which provide a protective barrier to the skin surface, are also driving this demand, per the source.
Grand View Research places this estimate slightly higher, with a projected CAGR of 4.7% for emollients from 2022-2030. The firm cites the rise in demand for natural ingredients such as plant-based oils as one driver, in addition to increased incidences of skin conditions such as acne, itching, dryness and cracking.
See archived: Fermented Green Tea, Nanosilver Mask and Cadaver Skin; Humectants in the Literature
Europe Leads Demand
MarketsandMarkets reports Europe is the largest market in terms of value for personal care ingredients in general, followed by Asia-Pacific and North America. The firm attributes higher disposable incomes and demand for premium cosmetics as drivers in these regions.
In addition, an increase in the manufacturing of personal care products is on the rise in Europe, which is expected to continue. As might be expected, the demand for natural and bio-based products is driving demand for personal care ingredients in the region.
Key players listed in the report include: BASF SE (Germany), Dow Inc. (US), Clariant (Switzerland), Croda International Plc. (UK), Ashland (US), Solvay (Belgium), Evonik Industries AG (Germany), Nouryon (Netherlands) and Lonza (Switzerland).