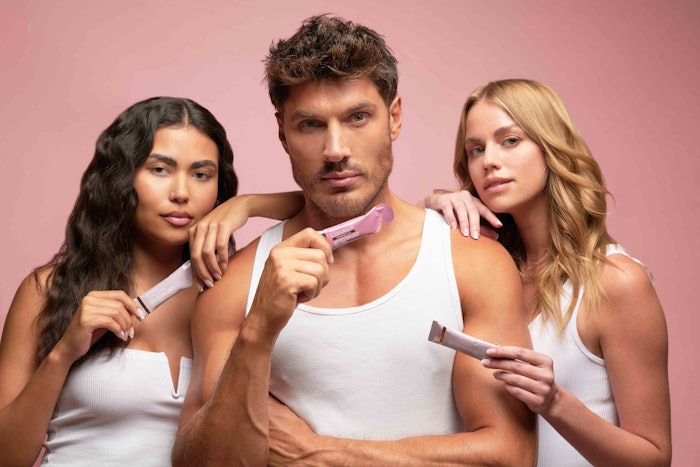 Revive Collagen has named celebrity conceptual hairstylist Chris Appleton its new global brand ambassador.
Appleton is a personal hairstylist for celebrities including Kim Kardashian, Jennifer Lopez, Arianna Grande and Dua Lipa.
Appleton is the center of the brand's newest global beauty campaign, which was shot in Los Angeles by Michele Laurita.
Appleton said, "During my global travels, I discovered a true gem in the world of beauty—the iconic British brand, Revive Collagen. Their liquid collagen supplements are nothing short of remarkable and genuinely transform hair, skin, and nails from the inside out. As someone deeply dedicated to maintaining a consistent skincare and wellness routine, I was thrilled to discover Revive Collagen. This all-in-one supplement is a game changer, and the convenience of these delicious ready-to-drink sachets is a lifesaver for someone like me, who is always on the move. I am absolutely thrilled to introduce this revolutionary collagen supplement to my clients and fellow beauty enthusiasts. My partnership with Revive Collagen is poised to redefine beauty standards and elevate the way we care for ourselves, inside and out."
Samantha Faiers, Revive Collagen co-founder, said, "Partnering with Chris marks a monumental milestone for us. He's a true pioneer in the hair and beauty industry, with unmatched passion and dedication. His commitment to empowering people to feel their best resonates deeply with our core values at Revive Collagen. It's why we love him - not only for his expertise but also for embodying the charm of a true British gent."