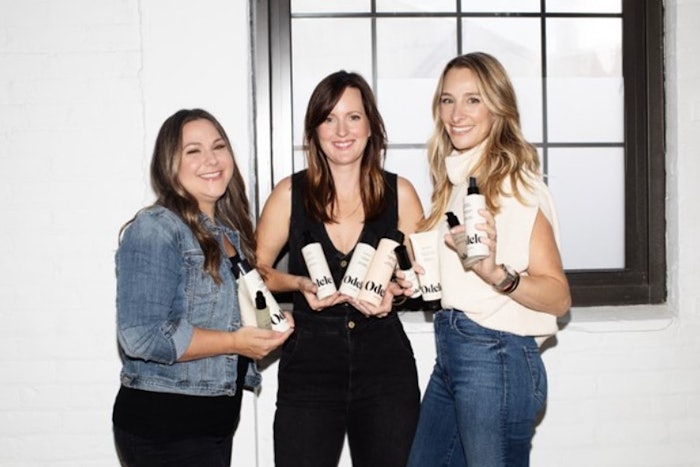 Stride Consumer
Odele has received a minority investment from Stride Consumer Partners, which will fuel key area's of the brand's business, namely marketing, talent and product innovation.
The brand features 20 products with national distribution at Target, CVS Pharmacy and Ulta Beauty. 
Odele has achieved 55% year-over-year growth between 2023 and 2022.
Odele co-founder Lindsay Holden, said, "When we launched Odele, we did so with the intention of bringing performance-first, clean, inclusive products to the shelf at an accessible price point and wrapped up in a beautiful bottle. We knew if we captured the consumer's attention and exceeded expectations in trial, they would come back for replenishment time and time again–and they have. We are beyond excited to partner with Stride. Their team is deeply knowledgeable, and their collaboration, from the initial conversation through the fundraise process, has left us inspired and confident that they are the right partner to help us continue this momentum and reach our ambition for Odele."
 Odele co-founder Britta Chatterjee, said, "At Odele, we built our company by prioritizing what is essential to us—an unwavering commitment to consumers through premium products, to retail partners through unprecedented service and to the planet by improving our carbon footprint. We're dedicated to building a brand that will last for generations—and that takes patience and sometimes restraint, which isn't always in alignment with the objectives and speed of private equity. We were drawn to Stride because they understood our vision and business philosophy and shared our commitment to people and the planet. We are thrilled to have found such strategic, thoughtful brand builders in Stride to join us on our journey of setting the standard for inclusive prestige performance at mass."
Steve Berg, partner at Stride Consumer Partners, said, "We were immediately impressed by the expertise and passion that Lindsay, Britta and Shannon bring to Odele. They've created a distinctive, authentic brand which reflects their beliefs and mission. We're grateful for the opportunity to support them as partners." Nicole Fourgoux, Stride Operating Partner, added, "Odele is moving the bar in clean performance hair care. We have seen this market segment thrive at prestige price points and are thrilled that the Odele team has made performance-first clean formulas accessible. We know that Odele's positioning has huge potential in the modern marketplace."