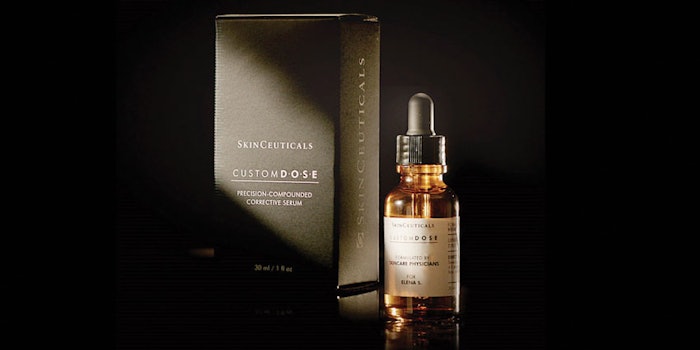 As I assembled this month's skin care issue, microbiome-friendly personal care brand JooMo announced new research conducted by a team at the Medical University of Graz in Austria, which reportedly shows that the brand's products significantly increase microbial diversity on users' skin and, as a result, improve skin health, in two weeks or sooner.
The full research, which will be presented at the 2018 Microbiome Congress in Boston May, is the latest to argue that a new wave of products may help rebalance individuals' unique microbiomes without the intervention of harsh materials.
At about the same time, Proven Beauty introduced its new customized skin care service. Proven personalizes products based on the results of a survey of individuals' ethnicity, skin type, regional weather, humidity, dryness and sun exposure, stress level, sleep amount, and specific skin care goals and concerns, as well as an AI analysis of 8 million women's testimonials on more than 100,000 products and 20,000 ingredients. The result: a customized skin care product.
Data is updated every eight weeks to account for changing factors impacting consumers' skin condition.
LifeDNA also announced its service, which uses consumers' DNA tests to generate personalized skin care and supplement regimens.
"Using a simple DNA test, we can find out what potential deficiencies and challenges people might have," said Cyril Moukarzel, co-founder and CEO. "That gives you the most accurate mind-and-body supplements for your genetic needs, or a skin care kit personalized for your unique complexion. Without a DNA test, you're just taking a random guess, putting chemicals in your body or on your skin that probably don't benefit you."
Then, just as we readied to go to press, L'Oréal came to SXSW to present SkinCeuticals Custom D.O.S.E, a personalized skin care service that translates a scan of a consumer's skin into a precise combination of active ingredients for a tailor-made, corrective serum. The Custom D.O.S.E system comprises a production-quality compounder that operates at 1,200 rotations per minute to mix ingredients precisely, drop by drop, according to the manufacturer.
According to L'Oréal, more than 250 unique skin types were considered when researching and selecting active ingredients to include in D.O.S.E in order to provide dozens of combinations through more than 2,000 algorithms.
This is just the latest wave in truly one-on-one skin care. With the increased sophistication of AI, machine learning, custom-scale manufacturing and e-commerce platforms, personalized skin care's future is bright.
Caption:
SkinCeuticals Custom D.O.S.E