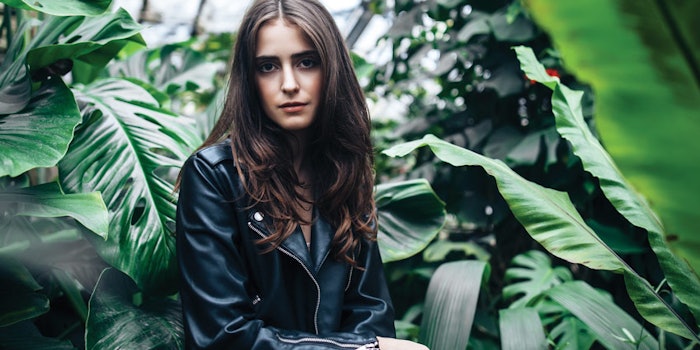 Purchasing natural and organic is important to the beauty routine of all consumers, but motivations vary, according to The Benchmarking Company's (TBC) 2018 PinkReport, "The New Age of Naturals a (T-1). Of everyone surveyed, whether natural/organic beauty and personal care (BPC) buyers or not, 68% told us they purchase some natural and organic products.
Perhaps not surprisingly, it's Gen Z consumers who purchase organic/natural BPC the most (73%), with the percentages dropping as generations age (millennials at 70%, Gen X at 67% and baby boomers at 61%). Consumers most commonly report buying natural and organic because they believe it is healthier for their body, because they feel better about purchasing natural/organic and because of these products' perceived benefit for environmental preservation.
When these consumers are considering making a purchase of natural or organic products, price is the leading factor for all consumers (80%), followed by:
73%: "no testing on animals"
67%: BPA-free
63%: "shelf life"
Shelf life, in particular, is a surprising result.
Why They Buy, Why They Don't
Overall, 76% of women who said they buy some natural/organic products buy natural/organic BPC products as well. Of those, 95% say they buy more natural BPC products than they did 10 years ago, and 89% said they buy more organic BPC products than 10 years ago. Each time they shop for these kinds of products, 70% said there is a natural/organic BPC product in their shopping bags either half the time or up to every time.
Conversely, price is listed as the top reason why 61% of non-natural/organic BPC buyers don't purchase products with natural/organic claims, and another 31% don't understand the benefits of using them. When we conducted a similar survey in 2008, the number one reason 45% of women said they didn't buy these products was that natural/organic BPC products were "too expensive compared to what I currently use."
Where They Shop
We asked women where they most often buy their natural/organic BPC products, and Amazon.com came out on top, with 52% of total natural/organic BPC buyers saying this is their top destination. Beauty specialty stores were second at 47%, with superstores such as Target and Walmart coming in third at 43%.
Gen Z and millennials are more apt to buy at a wider variety of outlets. Ten years ago, superstores and beauty specialty stores were tied at 34% for these consumers' top natural/organic BPC product destination, followed by the internet (in general) at 25%, drugstores at 24% and natural food stores at 17%. Strikingly, a higher percentage of women trust their natural/organic BPC purchases to craft fair/farmer's market vendors rather than department stores, the traditional haven for prestige beauty.
What They're Buying
We asked all women surveyed, regardless if they currently buy natural/organic BPC products or not, what they buy now and, importantly, where opportunities exist for product category success (T-2). More than one-third of women have bought both natural and organic lip balms (35%). Thirty-one percent (31%) have purchased natural and organic oils and body moisturizer, followed by shampoo and facial moisturizer (28%), masks and body wash (27%), facial cleanser and body scrub (26%), and toothpaste (25%), representing the top current natural and organic personal care product on the list.
Natural product sales outpace organic product sales, perhaps due to availability, but in most product categories, a greater percentage of women have tried both. Importantly, the full PinkReport shows which natural/organic BPC products she's not currently buying, but would like to do so, highlighting product categories with the most opportunity.
How Much They Spend
We asked natural/organic BPC buyers to estimate how much money they spend on natural/organic BPC products per month for various product categories (T-3). Gen X, more often than not, spends the most money per natural/organic category, and baby boomers the least.
Ten years ago, we used slightly different wording to ask a panel of thousands of U.S. women the same question. Today, she's 20% more likely to spend more than $26 per month on natural (or, in 2008, "natural/organic") skin care. A similar percentage increase can be seen in the hair care category, compared to 10 years ago. Overall, women understand the tangible and intangible benefits of buying natural/organic BPC products, and they're willing to pay more for those claims versus products made traditionally.
What Makes them Buy: Price, Efficacy and Ingredients
Of the many factors that influence her decision to buy certain natural/organic BPC brands, price (73%), online product reviews/product claims (69%) and a brand she already knows (68%) are most important to natural/organic BPC buyers as a whole (T-4).
When women are considering the purchase of any beauty or personal care brand, product efficacy is her top concern. Ninety-five percent of all women surveyed said they look for a product that does what it says it will do when considering the purchase of a beauty product. Current natural/organic BPC buyers are a bit more influenced by positive reviews and product claims than non-buyers, but most categories remain statistically even, with the exception of natural or organic attributes.
Meanwhile, a compelling ingredient story can make or break sales for a BPC brand. Fifty years ago, the concept of celebrating a BPC product's ingredients was of little to no consideration for brand marketing team because customers largely didn't ask about them—and didn't care. Today, the ingredient story can be just as important as affordability and efficacy when she's considering a purchase.
BPC buyers were presented with a long list of BPC ingredients and asked to check those that were most and least appealing to them (T-4). While natural/organic BPC buyers found more ingredients appealing as a whole, there are many commonalities between buyers and non-buyers. Those ingredients garnering a 20% appeal rate or higher among natural/organic BPC buyers are included in T-5.
Their Favorite Brands
Ten years ago, TBC's Age of Naturals PinkReport asked women to tag every beauty brand that they were aware of that they assumed was either natural or organic. We asked the same question in 2018—of course with a much longer list of brands—to see which brands have moved the needle the furthest in 10 years. T-6 benchmarks the awareness of just some of the natural or organic brands of today, compared to their awareness 10 years ago.
What Do the Men Think?
In our next installment, Part 3, we will take a look at the male point of view about natural/organic BPC products, wellness trends, cannabinoids as a beauty product ingredient, and which categories and brands are leading natural and organic beauty today. Then, in Part 4, we will touch on the makings of an effective natural or organic personal care or beauty brand product story, package design associations, and tips from the pros on marketing and branding in the natural and organic space. n
aThe Benchmarking Company's (TBC) 2018 PinkReport: The New Age of Naturals, provides an in-depth look at the natural and organic beauty buyers in the United States. Thousands of U.S. consumers were invited to take part in the online survey, which was completed by 4,000+ respondents. The comprehensive survey instruments, which included more than 80 in-depth questions, was developed based on exploratory psychometric and demographic questions. To qualify for this study, respondents had to live in the United States, be over the age of 18, and shop for beauty or personal care products. All research was conducted in April 2018.
Denise Herich is co-founder and managing partner at The Benchmarking Company (www.benchmarkingcompany.com), which provides marketing and strategy professionals in the beauty and personal care industries with need-to-know information about its customers and prospects through custom consumer research studies, focus groups, its annual PinkReport and consumer beauty product testing for marketing claims.