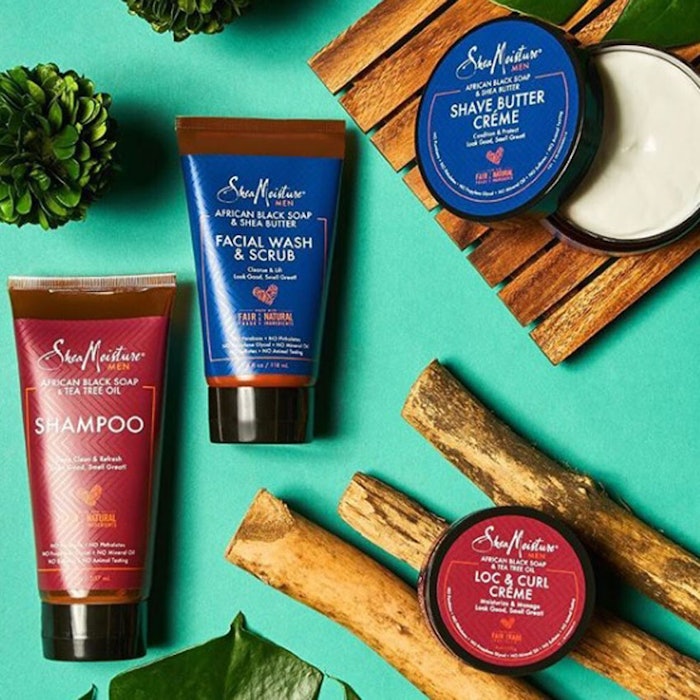 Boasting a history deeply rooted in the African culture, Sundial Brands stands out as an industry leader in natural skin and hair care products for women of color—no small feat for a brand that initially sold out of a car in Harlem.
Humble Beginnings
Sundial's story is truly humble and entrepreneurial in spirit. Richelieu "Rich" Dennis, founder and CEO of Sundial Brands, was born in Monrovia, Liberia, where he grew up moving constantly to avoid the violence of civil unrest. He arrived in Boston to study business at Babson College and by the time he graduated in 1991, Liberia had fallen into the middle of a civil war.
Unable to return home, he began making soap, which he learned from his grandmother, and selling it out of his car in Harlem. Thus, Sundial Brands was born, co-founded by his college roommate and his mother, Mary Dennis, who arrived in the U.S. shortly after him.
A Cultural Catalyst
Culture plays an important role in all of Sundial Brands' formulas. From the very beginning, Rich was determined to keep Sundial Brands true to its African roots by fulfilling the body care needs of women of color who have been marginally overlooked by mass marketers.
That's why he uses his grandmother's recipe for shea butter, which she created in Sierra Leone and sold to fellow villagers to support her family as a 19-year-old widow. That recipe is now the brand's most recognized and popular line, SheaMoisture.
Rich said in an interview with The New York Times, "I learned from [my grandmother] early on that business could impact future generations, just based on your ideas and your willingness to drive those ideas to fruition. When it's your only option, there's a certain level of stick-to-itiveness that gets ingrained."
Sixteen years after the first bar of soap was sold from Rich's car, Sundial Brands made its first appearance on mass retailers' shelves. Ten years after that, the company was announced to be valued at more than $1 billion.
In November of 2017, Rich sold Sundial Brands to Unilever, but he plans to continue leading the company as CEO and executive chairman while he serves as a board member of ICMAD.
Looking Toward the Future
Sundial Brands will remain committed to creating products that are natural, inclusive for all consumers and address underserved beauty issues, such as hyperpigmentation and textured hair needs. The brand looks forward to focusing on research and exploring culturally authentic practices and ingredients while continuing to self-manufacture its natural and organic ingredients in Long Island, New York.
Personally, Rich continues to use his entrepreneur genius to create a space for those who are underserved or excluded in the mass market.
Rich's passion to making a difference in communities of color, specifically through increasing the number of women of color who start their own businesses, led to the launch of the New Voices Fund in July 2018. The $100 million fund—part of the deal with Unilever's acquisition of Sundial—directly invests in businesses owned by women of color and has already jet-started eight companies, from a cosmetic company to a software enterprise. Sundial Brands, Unilever and Rich are excited to continue receiving requests for funding from innovative, bright business women.
"This was never about building a business," Rich said about Sundial Brands. "This was about taking care of and investing back in our community."
The Independent Cosmetic Manufacturers and Distributors (ICMAD), a non-profit trade association supporting creative, innovative companies, from startups to established multinational businesses of all sizes. ICMAD's goal is to help its members succeed in the rapidly changing, highly competitive global cosmetics and personal care industry. Since 1974, ICMAD has provided essential guidance and support through business tools, publications, education, networking opportunities, and key advocacy support. Stay on top of the latest industry regulations, news and events with ICMAD online at www.icmad.org, Facebook, Twitter, Instagram and LinkedIn.