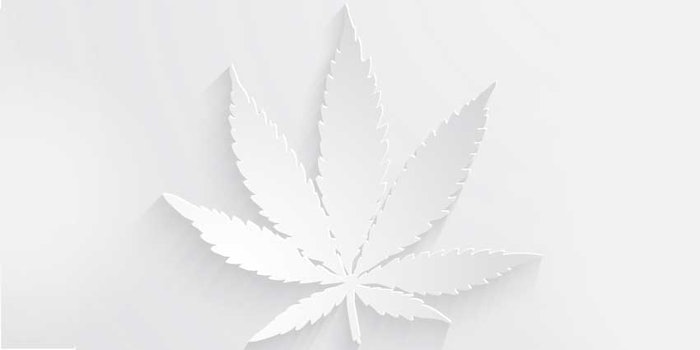 Despite what Jay Lucas, managing partner of LB Equity, calls a "murky legal environment," the popularity of CBD beauty products has hit an all-time high. 
As indie brands continue to produce a plethora of CBD-based beauty products and mega-retailers like Sephora get in on the action, consumers' perceptions of the infamous green plant are beginning to change. But there are still a lot of questions to be answered. 
Global Cosmetic Industry spoke with Lucas after LB Equity announced its investment in Standard Dose, a platform dedicated to wellness through natural healing products, including education and the sale of hemp-based cannabinoid (CBD) beauty products. The discussion's topics included everything from areas of opportunity for CBD-based beauty products, questions surrounding current product offerings and what to keep an eye on for the future. 
Global Cosmetic Industry: What area of the beauty market do you see as an opportunity when it comes to CBD-based products and/or brands?
Jay Lucas (JL): Right now the biggest opportunities can be found in skin care and hair care. CBD has enormous anti-inflammatory properties which makes it a particularly effective ingredient to address the basic causes of wrinkles, fine lines and dark spots. Beyond that, those same anti-inflammatory properties are also effective on acne and more serious conditions such as eczema and psoriasis. Historically, retinol has been the ingredient of choice for these conditions but we're excited about the potential impact of CBD as a next-generation and superior antidote beyond retinol. 
Global Cosmetic Industry: How do you identify what organizations to partner with?
JL: Because we are the leading private equity/beauty brand building firm focused on cannabis/CBD, we have a strong pipeline of opportunities that come to us, so we have to sift fairly carefully. The key criteria we look for are finding a white space, backing an ingredient— such as CBD—that is going to be highly effective and asking the question "where are those opportunities where we can be the greatest help to drive the growth of a brand." We have relationships and experience throughout the industry, so we're looking for those pockets of opportunity all the time. 
Global Cosmetic Industry: What are you keeping an eye on for the future?
JL: We made our first platform investment in Standard Dose, which is a digital retail platform exclusively focused on hemp-derived CBD products. This is the first platform of its kind where these brands can transact and sell. It is also the go-to in a market where consumers of CBD and cannabis products are still relatively ill-informed. Standard Dose is establishing itself as the industry go-to for a credible source of reliable information about CBD and cannabis. The way I think of it, it's potentially the equivalent to the Good Housekeeping Seal because every CBD product that's curated and allowed to go on Standard Dose has to send in lab test results and then there are independent lab tests done as well. 
Consumers today are asking questions like "What's legal?", "What's not legal?", "What are the proper dosages?" and "What is the content of the product?" When they go to StandardDose.com, they can get reliable information that is going to help them. 
Global Cosmetic Industry: What are some risks that accompany the uneven regulations of CBD in the U.S. market? 
JL: From our perspective, we are only focused on those ingredients which are clearly legal, which today would be hemp-derived CBD. In the case of Standard Dose, it is only, within the CBD realm, focused on hemp-derived CBD. We do not invest in and are not anywhere near any THC or psychoactive ingredients. 
Global Cosmetic Industry: What else should our readers know about LB Equity or the blossoming CBD market?  
JL: This is a once in a generation opportunity. It is not unlike the lifting of Prohibition where we have this one moment in time, this critical window and we're making sure we're the leaders in this industry because we think it is going to have a very long and prosperous run. 
Our central thesis is this: CBD and cannabis is a macro trend and probably the most important trend that we will see in the next 10, 20 or 30 years. We're starting out with a murky legal environment, and as such the big players, like the L'Oréals, are standing on the sidelines and are not getting involved right now and probably won't for some time. That doesn't stop us. We're going forward aggressively and developing the leading brands in the CBD and cannabis industry by growing them and getting them into shape and creating momentum.
Our belief is that over some period of time—12 months, 24 months, 36 months—we don't know exactly when it will happen, but soon that murky legal environment will begin to clarify. As it does, the large players will want to enter but they're not going to want to wait 12 to 18 months to develop products internally. Instead, they're going to want to acquire. It is our goal to put ourselves in a position to sell to those large strategic acquirers. 
We've been able to partner with people who have been in the beauty industry for some time, including Karen Ballou, who comes from Redkin and Elizabeth Arden and Jim Morrison, who was the former president of L'Oréal. That partnership brings together investment strategy professionals with beauty industry experts, so we believe we've brought the best of the best together. 
The most recent estimates are that it is on its way to being a $16 billion industry in a short amount of time. We are excited because we see ourselves as the leaders in developing brands and unique products that consumers are going to want. We decided, as we were raising our $50 million fund late in 2018, that in addition to focusing on beauty and personal care products, within that sector we're going to be focusing our efforts and investment in the area of CBD and cannabis opportunities. In so doing, that gives us a leadership position and one that we're really excited. For the next two to three to five years, we see nothing but growth.