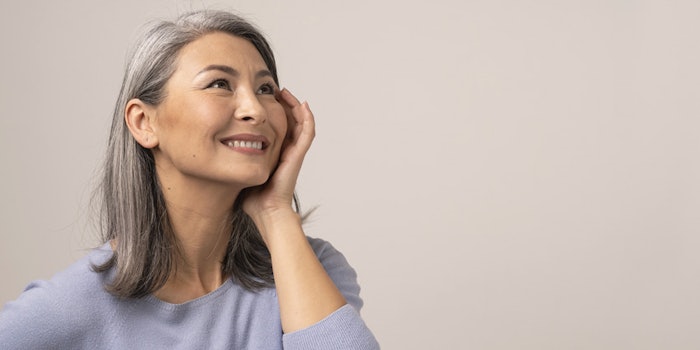 One in six people will be over 65 by 2050. This stage of life is the most powerful. Women have the experience and, in many cases, the resources at this point in life to enjoy everything they have earned.
Who is Gen S?
Generation Silver (Gen S), as I call it, made up of baby boomers and some of their older Gen X sisters, also has by far the most disposable income. According to NerdWalleta, 80% of them are covering at least some expenses of their adult children.
Make no mistake, they are tech- and social-media savvy. And, believe it or not, have great influence over everyone younger. The current Gen S are still dictating the trends as they have always been ahead of the curve in fitness, fashion, beauty, travel, culture and business.
Lifespans are already increasing due to medical advancements that will make getting to 120 years old more common, so the focus needs to stay health span—making our health last as long as our lives. This will be front-of-mind amid the recent COVID-19 outbreak.
Health trends will determine how the next 20 to 30 years will play out. Gen S is ready to make changes in their routines to expand their health spans. That said, they are not interested in fad products, miracle remedies or deprivation of any kind.
Generation-specific Marketing
Throughout history, the way we market and advertise has constantly evolved. While in the past you may have seen advertising that contained very specific words crafted to spell out the message clearly with precision, today we see something more imaginative that catches our attention instantly. This stems from the fact that different generations respond favorably to different marketing techniques.
No longer can you bunch up messages in an attempt to win over every generation. Each group has unique needs and wants, and marketing has to be tailored to each one. No generation likes to be knowingly sold. However, everyone wants to be seduced and think it was their idea. This requires a skilled marketer.
Marketing to Generation Silver
The first step in marketing anything is to know your audience. What are their issues and concerns?
Gen S is the wealthiest and largest generation in U.S. history. This group is known to be extremely brand loyal, often buying the same brands on a regular basis. An abundance of trust has to go into changing their regular habits.
Since age is not a lifestyle choice, it's hard to track general interests. Gen S is worried about their adult children, their parents, menopause, their sex lives, the condition of their hair and skin, heart disease, cancer, weight gain and many other things. They don't have time to read your brochures. These women are inundated with information.
To make meaningful connections, here are the five R's of marketing to Gen S.
1. Respect
They have earned their stripes, do not patronize them.
2. Results
They are highly educated and want to know that treatments work and why.
3. Reassurance
In a society that celebrates youth, even confident, accomplished women risk feeling vulnerable about their age.
For the full article, please check out Global Cosmetic Industry's July/August Issue.
Nancy Trent (nancy@trentandcompany.com) is the founder and president of Trent & Company (www.trentandcompany.com), a leading wellness PR firm. The company launched many health and beauty brands and grew out of Nancy's personal and passionate commitment to helping people live longer and healthier lives. A former journalist for New York magazine, Trent has written seven books on healthy lifestyles, serves on the editorial boards of several magazines, and travels around the world speaking at conferences and trade shows on trends in the marketplace. She is a recognized expert in PR with more than 30 years of experience creating and managing highly successful campaigns.
Footnotes:
a www.nerdwallet.com/blog/study-lifetime-cost-supporting-adult-children/