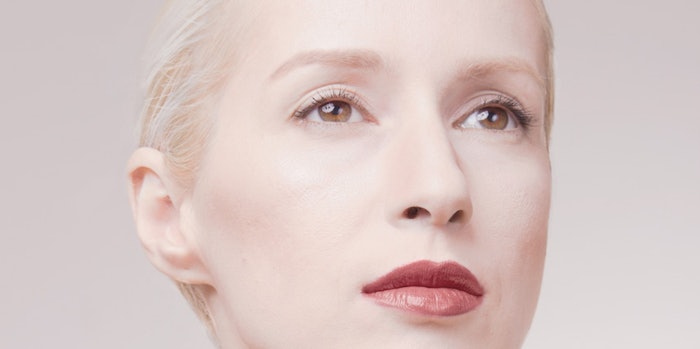 This year has been unlike any other, impacting every beauty and personal category amid pandemic-related shutdowns and dynamic consumer demand. This has forced anti-/well-aging brands in particular to rethink their strategies.
Anti-aging During the Pandemic
For example, Dermafirm's BIOTOC, a non-invasive, professional-grade anti-aging skin care line, scrapped its planned B2B launch in favor of a direct-to-consumer strategy in light of shifting stay-at-home behaviors. The new strategy was carried out in the United States following a South Korean launch in which products sold out within an hour.
"We … saw an opportunity to give professional level facial care products to personal home care users," says Robert Park, VP sales and operations at Dermafirm USA. "So we have put together the about to be launched BIOTOC 3X starter package and our goal is to provide professional grade facial treatments which can easily be performed at home. The BIOTOC 3X starter package has been tested in clinical studies, and proven successful, for its safety and in delivering results: improving wrinkles, brightening and in restoring skin elasticity."
Meanwhile, ReVieve reported a 6% increase in consumer engagement with its digital skin advisor solutions in the month of May. According to the company, searches for "crow's feet" rose 4% from April to May, totaling nearly 100,000 searches. During the same period, searches for "wrinkle" and "fine lines" were up 9%. ReVieve also noted that searches for "rosacea" increased 9% April-May, totaling about 6,000 searches.
Notably, ReVieve pointed out that searches for "anti-aging solutions," "eczema" and "redness" declined 20% and 9% each, respectively.
While near-term thinking is evolving rapidly, longer-term breakthroughs unveiled by emerging anti-aging technology offers a clearer sense of the future. Here, we examine an array of recent innovations and their implications for anti-aging beauty, which garnered sales of $23.45 billion in 2018 and is expected to expand at an annual rate of 5.3% through 2026, per Grandview Researcha.
Pollution & Aging
A number of anti-aging initiatives have begun to focus on the negative impacts of pollutants. Mary Kay Inc., for example, has developed data showing that vitamin C may be an effective antioxidant to address diesel exhaust particles (DEPs), which increase free radicals in skin cells and thereby spur premature signs of aging such as dullness, dark spots and inflammation.
Mary Kay developed and analyzed the effects on skin appearance of a serum containing five botanical extracts known to be rich in the antioxidant vitamin C: pomegranate extract (Punica granatum); kakadu plum extract (Terminalia ferdinandiana); camu camu extract (Myrciaria dubia); acerola cherry extract (Malpighia punicifolia); and black currant berry extract (Ribes nigrum). The product also comprised a patented, three-dimensional system to target the effects of aging.
To test efficacy, artificial skin tissue was treated with the test serum and genomics analyzed its effects. According to Mary Kay, the appearance of skin tone, laxity and texture improved after just six days of product use.
The results indicated positive effects on four main classes of genes important to skin firmness. In addition, the serum increased the production of the dermal matrix proteins collagen and laminin, which also support skin firmness. According to Mary Kay, this confirmed the serum worked to help improve the appearance of skin laxity and texture.
Of the research, Stefanie Williams, M.D., dermatologist and medical director at Eudelo, London, says, "We might not be able to [clinically] separate the damage caused to the skin by UV exposure from those caused by air pollution; however, given the major research advances made in skin and air pollution science, my expectation is that the adverse effects of pollution on skin health will continue to have a growing impact in the future in high-density cities."
Well-aging from the Inside Out
Beauty from within concepts have gained steam in recent years and enjoyed renewed interest among health-conscious consumers during the pandemic. A range of technology innovations are available to address aging via these products.
For example, Ajinomoto Health & Nutrition's Indigo Marine Collagen protein powder reportedly helps diminish the effects of aging while revitalizing skin, hair, nails and bones. This is sourced from wild-caught fish in the North Atlantic Ocean and processed in the United States. Kosher Indigo Marine Collagen digests rapidly into the body, according to the company, offering quick-impact effects.
Meanwhile, Lubrizol Life Science's Curcushine microcapsules, comprising bioavailable microencapsulated curcumin, can reportedly delay skin aging by protecting the skin's structures and proteins, including collagen and elastin, from oxidative and inflammatory damage.
The high solubility of the technology allows easy incorporation into varieties of nutricosmetics and beauty drinks.
In an in vitro study from Lubrizol showing the ROS reduction effect of Curcushine, the microcapsule was shown to have significant protection from oxidative stress on HDFa cell structures.
In another in vitro test, Curcushine's bioavailability was much higher than the control, lasting eight hours after intake. The microcapsules displayed a pharmacokinetic profile of slow release of curcumin compared to the quick absorption, metabolization and removal of free curcumin.
Curcushine is gluten-free, vegan, plant-based, and kosher- and halal-certified.
Wildcrafted Alpine Rose
Mibelle Biochemistry's Alpine Rose Active reportedly rejuvenates the deep layers of the skin, reduces skin redness, increases elasticity and protects from UVA-induced photoaging by cleaning up age-promoting senescent cells. This Ecocert-certified extract of the leaves of Swiss organic alpine rose is harvested by sustainable wildcrafting. 
For the full article, check out Global Cosmetic Industry's September 2020 digital magazine.