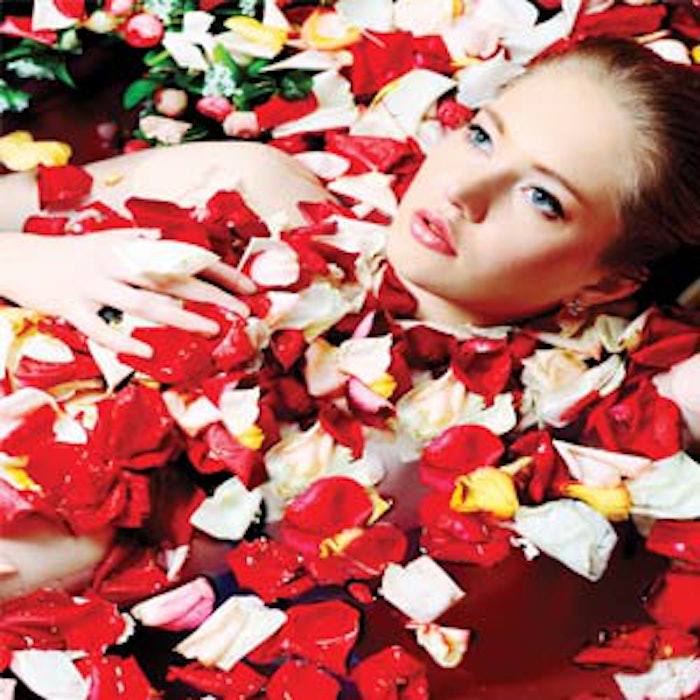 Driven by a desire for healthier lifestyles and an inherent need to know more about what they put on and in their bodies, consumers are asking more detailed questions about the contents of products.
This change, which began in the food and flavor sector, has impacted a range of multinationals, including Nestle, McDonalds and Johnson & Johnson.
However, cost, efficacy, substantivity and preservation concerns have prevented brands from moving as fast as consumer sentiment.
The natural solution lies in new ingredient innovations and the hurdle approach to product development, which uses multifunctional ingredients to deliver multiple dimensions to products and consumer experiences.
Natural ingredients used in perfumery and personal care have been around since Cleopatra first dabbled with cedar, beeswax, castor oil, aloe, apple cider, turpentine, goose-fat, dill, fennel, juniper, mint, ginger and even onions.
Previously: Establishing Natural Standards for Fragrances and Personal Care
By the end of the 19th century, there were great advances in the understanding of natural ingredients, which led to their synthesis, beginning with vanillin and coumarin.
Today, thousands of synthetic compounds mimic nature, and many of the best-selling perfumes in the world contain a high percentage of synthetic aroma chemicals. But in recent years, enhanced by a desire for healthier lifestyles and an inherent need to know more about what we put on and in our bodies, consumers have become sponges for information.
Further reading: The Move Toward Truly Natural Products
And that desire to "know more" has brought us back to the "age of Cleopatra," with consumers more inquisitive about the perceived negative effects of synthesized chemicals.
First, a couple of caveats as I explore where we are going as an industry in the next 10 years. To begin, not all naturals are good for you and not all (synthetic) chemicals are bad for you.
And synthesized molecules are much less expensive than natural ones and generally are not subject to quality aberrations due to a fickle mother nature. That being said, the use of natural ingredients has grown dramatically in recent years, driven for the most part by a food industry that is moving away from synthetic flavors.
Change is Just Starting
A recent article by Chris Doering published in the Des Moines Register* describes it best: "Consumer demand for healthier and more natural ingredients is prompting a growing number of corporate giants, including Hershey Co. and McDonald's Corp., to overhaul iconic products they sell, a trend industry watchers say is just getting started."
Consumer demand for better, simpler, natural ingredients has gained momentum in the past few years, and they are not afraid to air their concerns on social media. Big box retailers like Costco, Target and Walmart, and natural retail trendsetter Whole Foods, are fully aware of what consumers want and have, according to Doering, "pushed food producers to make sweeping changes to the products they supply to them."
Nestlé USA, a division of Switzerland food giant Nestlé S.A., has announced it will remove artificial flavors and colors from more than 250 chocolate products by the end of 2015. Chipotle recently announced the completion of its two-year effort to remove genetically modified organisms from its food supply.
Kraft's decision earlier this year to change the artificial coloring used in its popular Mac & Cheese to natural caught a number of industry watchers by surprise, while in early August of this year PepsiCo announced Diet Pepsi will no longer contain the sweetener aspartame.
Impacts on Fragrance
Flavor and fragrance are closely linked, with food trends impacting fragrance trends. The consumer movement toward simpler, more natural foods has influenced how retailers look at the ingredients used in personal and home care products, prompting companies like Whole Foods to develop their own standards for companies wishing to sell personal care and home care products to Whole Foods.
They are also expanding their own 365 brand in these categories with the same (natural) prerequisite standards for contract manufacturers. 
That includes a requirement for natural fragrances that do not contain phthalates, petrochemicals or endocrine disruptors in the skin care, hair care and cosmetics that you see on the Whole Food shelves. Other retailers have similar restrictions, and it is evident that transparency (of ingredients) is a critical element in insuring an ongoing healthy retailer-brand relationship.
As we work down the supply chain, the brand marketers and their contract manufacturers also require that their suppliers provide full disclosure of the ingredients they use to manufacture their products. From a fragrance perspective, almost all companies in the natural personal care and home care space who use fragrance require full ingredient declarations from their fragrance supplier. 
Booming Natural Market
According to Kline, growing consumer awareness of synthetic chemicals in cosmetics, toiletries and personal care and the desire for truly natural products will continue to propel the global natural personal care industry. This segment's growth is projected at a CAGR of slightly less than 10% through 2019.
According to Sundale Research, from 2013 to 2018, sales of natural and organic personal care products are expected to advance by an average of 8.9% per year, including an estimated 10.5% jump in 2014. In 2018, natural and organic personal care product sales will total $19.2 billion and account for 20.0% of total personal care product sales.
The Challenge of Quasi Natural Products
Unfortunately, products with natural claims that were formulated with a high proportion of synthetic ingredients comprised nearly 75% of the total market share in 2014. Consumers, however, are putting increasing pressure on marketers and producers of quasi natural personal care products to reformulate with a higher proportion of natural ingredients in their products.
No one knows better than Johnson & Johnson about consumer pressure and the need to be more transparent. In response to consumer pressure two years ago, the company removed two potentially harmful chemicals, formaldehyde and 1,4-dioxane, which have come under increasing scrutiny by consumers and environmental groups, from its baby products.
Johnson & Johnson has also promised to remove such chemicals, and others, from all of its consumer products by 2015, including popular brands like Neutrogena and Clean & Clear.
A 2014 article written by Katie Thomas in the New York Times noted, "The company is responding, J & J executives said, to a fundamental shift in consumer behavior, as an increasingly informed public demands that companies be more responsive to their concerns, especially when it comes to the ingredients in their products.
Thomas' story noted that consumer attitudes had changed radically since 1999, when Johnson & Johnson acquired Aveeno. At that time, consumers wanted little detail about the contents of their products. Today, however, this is no longer the case.
What Took Them So Long?
There are reasons brands have been slow to remove ingredients that have received negative press.
1. Cost
First and foremost is cost. Natural ingredients used to create natural personal care, toiletries and cosmetic products are more expensive than their synthetic counterparts. This includes humectants, solubilizers, foaming agents, preservatives and other ingredients cosmetic chemists require when developing their base(s).
2. Efficacy/Substantivity/Preservation
Who wants to use a natural shampoo and/or conditioner when it has the consistency and viscosity of water? If we stick to the shampoo and conditioner category for illustrative purposes, consumers can find hundreds of brands that promulgate "thicker, shinier, softer, less harsh, etc.," in brand marketing.
Though the thickness of the product might have little to do with its actual performance, brands have created an impression that it does. The consumer believes in the viscosity of hair products, and the tingling effect of products when applied to their hair, and those impressions have transcended the entire hair category.
And, the fact is that there have been a far greater number of synthetic ingredients available to cosmetic chemists to achieve product efficacy and substantivity goals than plant-based alternatives. That is changing, however.
New Natural Options
Ingredient companies are developing cutting-edge plant-derived surfactants, preservatives and fragrance ingredients (isolates) that can be added to essential oil formulas to make them perform better in finished products, with little if any cost implications. Personal care ingredient manufacturer INOLEX, for example, has developed natural cationic agents by derivatizing natural amino acids.
Their original launch, Emulsense, allowed for the development of the first 100% natural and certified cationic conditioners. There are a number of leading natural brands that use this as a platform for hair conditioning.
Dan Winn, senior vice president and director of R&D at Inolex, explains how natural personal care development, often a big challenge to natural cosmetic/personal care formulators, is evolving: "When it comes to preserving natural products, there has been a real shift from the old way of preserving—using small doses of traditional biocide agents—to using a whole formulation approach. This has been popularized as 'hurdle technology': using various humectants, chelating agents, pH adjustors and fragrances to create a formula that has inherent resistance to microbial growth. Some of these ingredients are perceived as more expensive than traditional biocides."
Winn adds, "Since the "hurdle approach uses multifunctional ingredients, formulators and marketers need to consider the overall value these ingredients bring to multiple dimensions of the formulation and the consumer experience. A comparison to the cost of the traditional biocide does not represent the true value proposition."
Natural Fragrance Innovations
From a natural fragrance perspective, the primary challenge for formulators is getting a scent that is oil-based to be water-soluble and/or miscible in aqueous personal care products. Traditionally, the fragrance company would simply provide a fragrance oil to the brand or its contract manufacturer and they—the brand or the contract manufacturer—would be responsible for the making the fragrance soluble in the finished application.
As Winn mentioned, the hurdle approach requires closer collaboration and skill set sharing among multiple stakeholders in the formulation process to ensure product performance success. When formulating in the growing and evolving world of natural cosmetics/personal care/home care products, formulators have fewer choices, which are often pricier than their synthetic counter parts. And so they struggle with bringing all the natural ingredients, including fragrance, together.
"Natural essential oils are by their nature extremely hydrophobic," says Felix Buccellato, founder of Custom Essence. "Having them soluble in water systems is extremely difficult. Naturally derived glycoside surfactants are often not as efficient, available or economical synthetic surfactants."
He adds, "Solving this problem takes technology and expertise in understanding the type of essential oil and other natural (plant-based) products available for use. This combination of selection and proportion of materials requires focus to utilize the most efficient and compatible natural surfactants along with selection of naturally derived components and the concentration used. One needs to focus on the functionalities in the naturals as well as the functionalities and properties of the surfactant choices. This careful selection and understanding can achieve superior water-soluble performance and compatibility in water-soluble systems."
Christian Buccellato, an owner and chief perfumer at Custom Essence, adds, "This technical progress has enabled natural perfumers to create outstanding natural fragrances, often olfactively indistinguishable from their synthetic (fragrance) counterparts, which work well in both hydrophilic and lipophilic applications."
In the past, brands struggled with (natural) fragrance efficacy or solubility and would often rely on "plant extracts" in glycolic or other systems to the resolve the solubility hurdle.
As Christian Buccellato explains, "The problem with true botanical extracts is that they contain little or no odor. While they may make for clean label copy, so-called botanical extracts in the marketplace are often compositions fortified with undisclosed ingredients in order to provide [some] fragrance value. With better plant-based surfactants now available, we can deliver outstanding natural fragrances in water-based systems and the customer does not have to settle for inferior fragrance performance for the sake of solubility and efficacy."
A Future of Safer Natural Products
The availability of more substantive plant-based natural ingredients for personal care, cosmetics and home care will result in much better, safer and more natural products in the years ahead. J & J is not the only company reformulating, and at the end of the day the consumer's need for transparency will determine which products and brands succeed in the marketplace.
Jack Corley is the president of Custom Essence Inc., Naturals Division. He previously held roles with Symrise (PureScent division) and International Flavors & Fragrances. He is a member of the Natural Product Association's personal care and home care standards committees, and a joint committee member of the NSF-305 task force.