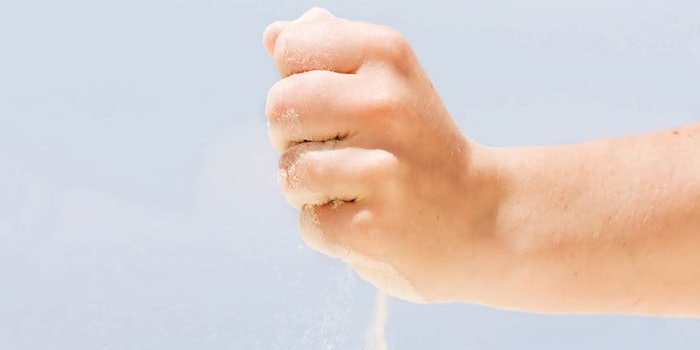 Cosmeceuticals have been big business for baby boomer-friendly brands for quite some time—and it's growing even more quickly than projected.
According to a recent report from Research and Markets*, the global cosmeceuticals market is on pace to reach $61 billion by 2020, representing the fastest-growing segment in the cosmetics industry, largely due to an aging population in North America and Europe, in addition to the growth of the use of cosmetics to combat early signs of aging.
"Aging is both intrinsic and extrinsic," said Anurag Pande, Ph.D., VP of scientific affairs, Sabinsa Corporation. "Usually cosmetic products are focused toward masking the signs of aging, whereas these blends have been designed specifically to help slow down the intrinsic aging process."
How this is accomplished is what separates true cosmeceuticals from the pack.
Microbiome Boosters
Understanding the causes of aging, rather than simply providing Band-Aid solutions for them, is what makes a cosmeceutical product so effective. More and more, formulators and brands are focused on the microbiome. Microbiome-focused anti-aging products have expanded in the beauty industry, with brands including Esse Probiotic Serum, Bioelements' Probiotic Anti-Aging Serum and mybody's Future is Bright Probiotic Anti-Aging Hydrator.
"There are multiple theories of why an organism ages, with inflammation and a dysregulated immune response being two," explained Philip Ludwig, technical account manager for BASF Personal Care, North America.
Solutions that get the root of aging issues can be an effective alternative to surgical intervention.
Replidium, the company's new yeast extract modified through biotechnology, revitalizes and rebalances the skin through a microbiome-benefit mechanism.
"The microbiome effects both of these areas, and new research is continuously bringing light to the relationship between the skin's microbiota and skin aging and the appearance of the skin. While there are many solutions already in the market for reducing free radicals and UV induced DNA damage, our product is one of the first to focus on leveraging the microbiome to provide better-looking skin."
Replidium can also help restore the skin's barrier function, which often has been reduced due to aging and environmental conditions.
Ludwig explained, "[This reduction] disrupts the cutaneous ecosystem and alters the natural microbial biodiversity, and this change in the microbiome leads to dehydration. The resulting dryness provokes in turn an imbalance in the flora: the skin dehydrates itself.
Through our patent-pending extract utilizing two microbial species, we have found that application improves skin hydration, restores the skin's physical and immunological barrier function, and beneficial microbes are significantly increased within two weeks while pathogenic ones are decreased. The barrier-flora symbiosis puts the skin back into a virtuous circle with healthy moisture levels."
Surgical Alternatives
Solutions that get the root of aging issues can be an effective alternative to surgical intervention.
"Surgical interventions are only to provide a cosmetic solution to the problem, but they do not reduce or slow down the aging process," said Pande. "The natural skin care in the right formulations and delivery system can help to provide the right nutrients to the skin and reduce the intrinsic and extrinsic aging factors."
The range of options in the peel treatment category are many.
Sabinsa's Ageless Complex, a blend containing beta gluten from barley, N-acetyl glucosamine, PteroWhite extract from Pterocarpus marsupium, niacin amide and tocopheryl acetate. The ingredients work together to reduce the inflammatory enzymes in the skin, thereby increasing elasticity and a more even complexion.
Pande noted, "The Ageless Complex is further boosted by Cosmoperine, a patented ingredient of Sabinsa, which helps in improving the bioavailability of the topical nutrients in the skin and helps them to reach the target cells."
A Better Peel
The range of options in the peel treatment category are many, including DCL Multi-Action Penta Peel, Dr. Dennis Gross Skincare Alpha Beta Universal Daily Peel, Juice Beauty Green Apple Peel and Bluemercury's M-61 powerglow peel. Fortunately, for those seeking medispa treatments, or even at-home peels for their anti-aging skin care needs, solutions that are gentler to the skin and more effective are on the horizon, creating new demands for salicylic acid.
A recent scan of Sephora's brand mix revealed nearly 250 brands (including many non-antiaging prodducts) touting the power of salicylic acid, including Philosophy's Clear Days Ahead Oil-Free Salicylic Acid Acne Treatment Cleanser, Peter Thomas Roth's Acne Clearing Wash, GlamGlow's SuperMud Clearing Treatment and Dr. Dennis Gross Skincare Alpha Beta Peel Extra.
What goes into the body is as important as what goes on it.
A new report by Grand View Research** found that the global glycolic acid market is expected to reach $415 million by 2024, largely fueled by rising demand for cosmeceuticals. In Europe, the market in Italy is expected to see the highest growth, more than 11.5%, owed to increasing demand for creams, lotions and face peels featuring the ingredient. Additionally, the Asia Pacific region is projected to experience growth of more than 12%, thanks to demand, raw material availability and a large local manufacturer base.
One supplier, Vantage Personal Care (VPC), has launched Curcylic 40 gel, a patented version of salicylic acid, which provides an alternative to traditional salicylic acid and glycolic acid peels for anti-aging.
"Curcylic 40 gel offers age fighters a safe and effective way to exfoliate on a regular basis, which has been clinically shown to improve skin's performance in terms of moisture content, barrier function, texture, fine lines and wrinkles and mottle pigmentation," said Michael Anthonavage, technology director, VPC. "What is unique about Curcylic 40 gel is that its patented formulation allows for daily use without any added risk of burning, peeling and overall irritation that normally accompanies traditional salicylic acid and glycolic acid peels."
Repairing and Restoring
Cytoregulin, from VPC, has the capacity to heal and restore skin tissue-deep.
"CytoRegulin mimics the function of transforming growth factor b (TGF β), which is a multifunctional growth factor that regulates cell proliferation and differentiation, tissue homeostasis, remodeling and repair," said Jed Reimer, R&D senior principal scientist, VPC. "CytoRegulin stimulates key anti-aging pathways, leading to healing and the restoration of the extracellular matrix and has been shown to modulate matrix-related genes and build collagen, resulting in the improvement of the appearance of the skin's wrinkles, pores, color and tone."
From the Inside Out
In healing or preventing the signs of aging, what goes into the body is as important as what goes on it. For that reason, beauty from within brands have proliferated, including Pure Gold Collagen, Lane Labs' Toki Collagen Powder Drink and Neocell Beauty Infusion Refreshing Collagen. At the same time, suppliers are offering ingredients and extracts appropriate for nutraceuticals that offer marketers an edge as the segment continues to grow.
"Cosmeceuticals, as well as advances in prescription drugs, have always played a role in influencing skin care on a consumer level."
"Sabinsa has a range of ingredients for the nutritional segment of the market, which can complement the activity of the topical products in the anti-aging segment," said Pande. "Products like Curcumin C3 Complex, C3 Reduct, Silbinol, Resvenox, Oxoresvenox, pomegranate extract and Saberry are just a few of the ingredients that can provide the nutrients to slow down the aging process."
What's Next in Cosmeceuticals?
The benefits that consumers will demand in their cosmeceuticals are largely the same as what they want in all their personal care products: sustainable, more efficacious, less pricey and often a combination of all three.
"Customers are constantly looking for less expensive topical products to provide similar or more natural-looking results through less expensive means," said Ludwig.
And, you can expect that suppliers, and brands, will rise to the occasion.
"Cosmeceuticals, as well as advances in prescription drugs, have always played a role in influencing skin care on a consumer level," said Anthonavage. "Advances in technology as seen with injectable polymers and drugs that target skin-related mechanisms, such as those seen in rosacea and inflammation, all inspire consumer product developers to find alternatives that come from natural sources, or expand on existing technology opportunities."
Lisa Doyle was formerly the associate editor of Global Cosmetic Industry and is a freelance writer in the Chicago area. Her work has also appeared in Skin Inc., Salon Today, Modern Salon, Master Barber and Writer's Digest.
*www.researchandmarkets.com
**www.grandviewresearch.com