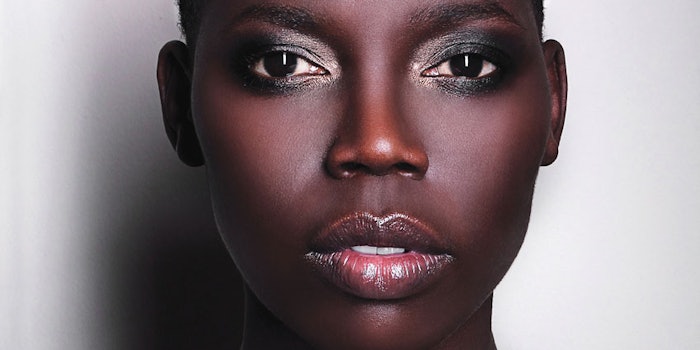 We all know beauty's more than skin deep—often, it's culture deep. According to Euromonitor International, skin care continues to be the largest revenue generator in global beauty, dominating key markets of China, Indonesia and North America(a). A report published by Allied Market Research (AMR) forecasts that the global skin care products market will reach $179 billion by 2022, with a CAGR of 4.7% from 2017 to 2022(b). Face creams, which lead overall revenue in the skin care market, will grow at a CAGR of 4.9% during the same period. Meanwhile, the U.S. skin care market will reach nearly $11 billion by 2018(c). 
As the skin care market grows, brands are tasked with ensuring consumers' desires are met, along with the skin care needs particular to each culture. By maintaining cultural sensitivity with each market and exceeding expectations when it comes to the product, brands are achieving uninterrupted success. Here's what our experts say are on the horizon for multicultural niche skin care.
1. Ayurvedic Anti-Aging
"Differences found in multicultural skin types are normally due to the differences in the levels of factors like stratum corneum compactness, pigmentation levels, desquamation levels, moisturizing factors and photo protection," said Prakash Purohit, president of Naturich Labs, a Texas-based contract manufacturer. "However, regardless of their ethnicity or cultural differences, all types of skin would like to see the improvement in factors like anti-wrinkle appearance, anti-brown blotch appearance, skin repair, aging reversal, moisturizing factors and protection from harsh environmental aggression."
Savvy brands are at the ready, offering products with the right ingredients to achieve the desired results. For instance, Naturich worked with The Chopra Center, the business of the renowned Deepak Chopra, to develop its PryaDerm line of skin care catering to multicultural skin needs. These products contain a balanced mix of extracts and actives to achieve the best possible skin; for example, the PryaDerm Rejuvenating Night Crème features ayurvedic herbs of amla, turmeric and haritake, as well as hexanoyl dipeptide-3 norleucine acetate for speeding up skin renewal to refine texture.
2. All-in-One
The most popular product in Oregon-based Essential Wholesale & Labs' line of ethnic skin care is an all-in-one product, Dream Crème, infused with sustainably sourced ingredients.
"This crème relies on the tried-and-true powers of shea butter as the key ingredient," said Val Sanford, the company's vice president of sales and marketing. "Also in the formula are organic acai, organic sunflower and organic aloe working together as antioxidants, conditioning agents, smoothing and soothing agents, maturing skin agents, and processing aids, making it ideal for dry skin and hair. It can improve the appearance of skin's complexion and increase hair's glossiness."
3. Multifunctional, by Design
"Skin care is going to tie in with hair care, as hair care products are coming out with skin care properties," said Corey Huggins, founder and global CEO of love, Aunt Bonnie, a global luxury beauty media platform connecting brands to multicultural audiences. "For the shower, you will see more bars that you can use to wash your face, body and hair."
"Blended with organic pumpkin seed oil, pomegranate oil, cranberry oil and non-GMO vitamin E, this oil is incredible," said Sanford. "Cleanse, hydrate, style and pamper—this is a great product for natural hair and for dry or maturing skin, too. This golden oil applies lightly and cleanly, absorbing quickly without leaving any heavy, oily feel."
4. Brightened, Not Lightened
Looking forward, multicultural beauty care space will place less of an emphasis on products for lightening skin tones, and more of an emphasis on a healthy, clear complexion.
For example, a Charlotte, North Carolina medispa opened by Rachel Roff in 2006, offers clinical skin care for darker skin issues, including hyperpigmentation.
She explained, "Sunblock is definitely needed for treating hyperpigmentation with titanium dioxide and zinc oxide, but many other sunblocks will leave darker skin tone ashy and gray, with a purplish tint. I have spent years working with the formulators in our labs to develop a sunblock that contains zinc oxide but doesn't negatively affect darker skin."
Beyond sun care, Urban Skin Solutions' most popular products include the Even Tone Cleansing Bar and the Clear Skin Cleansing Bar, both of which exfoliate and even out the skin.
Olga Gracioso, marketing director of Sederma, noted, "In Asia, 'whitening' is now considered an impossible ideal [that] doesn't look healthy. They [the consumers] prefer an even complexion free from dark spots."
To this point, Sederma offers Mediatone, a skin tone regulating agent designed to target hyperpigmentation, resulting in a more even and brighter skin tone.
Competition Heating Up
As brands and suppliers evolve to offer relevance to consumers, skin care for multicultural consumers will become increasingly competitive. With brands like Dr. Bronner's, SheaMoisture, Palmer's, Ambi and Design Essentials all vying for shoppers' dollars, the pace of innovation is sure to continue to escalate.
Lisa Doyle was formerly the associate editor of Global Cosmetic Industry and is a freelance writer in the Chicago area. Her work has also appeared in Skin Inc., Salon Today, Modern Salon, Master Barber and Writer's Digest. 
a) www.euromonitor.com; b) www.alliedmarketresearch.com; c) www.marketresearch.com