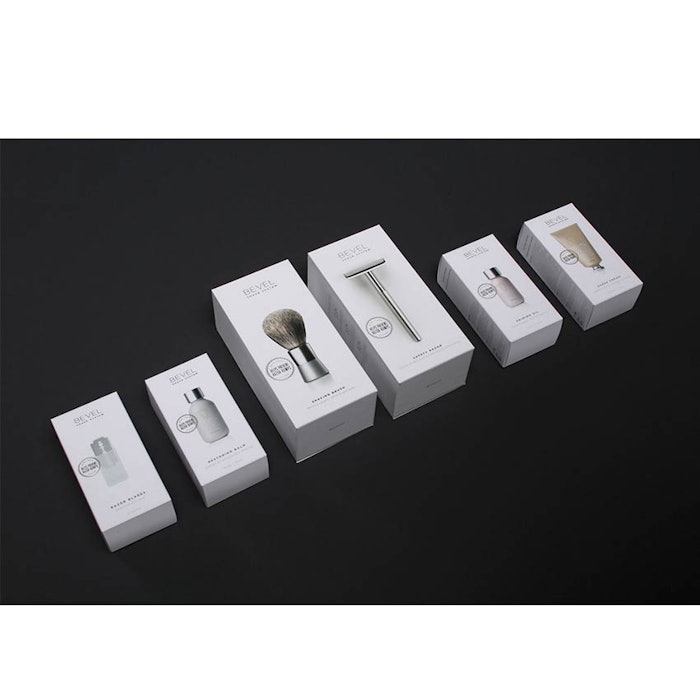 "Major beauty companies have long relegated health and beauty needs of people of color to niche markets. As a result, many companies addressing the needs of people of color are small businesses, with little funding or media reach to generate mass interest." So begins the mission statement of The Hues Company, which offers its own HuesBox(a) beauty subscription and a full-scale community created to connect people of color interested in all things health and beauty.
The Hues Company's manifesto highlights the promise and challenges of multicultural beauty, which is finally poised for a long-overdue merger with the broader beauty care industry. The question is: which brands will win and which will fall by the wayside?
A perennial complaint, highlighted by The Hues Company statement, is the inability of consumers of color to locate and access brands that meet their specific needs. What brands are readily available tend to be ostracized to the dreaded "ethnic aisle" (more on that later), but all too often multicultural and textured hair consumers are left with less-than-ideal product options.
To illustrate, Mintel (b) has reported that about 20% of U.S. black consumers have difficulty finding the right hair care products for their desired style, with 19% purchasing more than one product in a fruitless attempt to locate the right fit.
Trend-driven, High-growth
Many of these underserved consumers represent significant growth opportunities for the beauty care industry. For instance, according to figures offered by Mintel, U.S. Hispanic beauty sales grew 11% between 2011 and 2016, with 2016 sales totaling $3.4 billion.
Meanwhile, U.S. black hair care (shampoo, conditioner, styling relaxers, etc.) is projected to grow from $2.5 billion (2016) to a value of between $2.8 billion and $3 billion by 2021.
Hispanic women are trend-driven and more likely than all other demographics to experiment with new beauty products: 38% occasionally, and 14% frequently. Eighteen percent of Hispanic consumers aged 18-34 experiment with new products frequently; 36% experiment occasionally.
U.S. Hispanic women are heavy users of social media and pick up trends from YouTube influencers, according to Mintel data. These consumers often buy products displayed in English language media (21%) and Spanish language media (17%).
"As multicultural beauty becomes more mainstream, approaches and brand strategies must evolve in parallel," Sarah Jindal, Mintel's senior innovation and insights analyst (beauty personal care), wrote last year. And they have, by launching new SKUs and pursuing acquisitions relevant to the multicultural consumer, such as L'Oréal's purchase of Ambi, which distributes skin care products formulated for multicultural consumers.
Nude, Redefined
"Nude" products, from underwear to cosmetics, have traditionally catered primarily to the Caucasian skin tone. No longer.
"Expanding shade ranges for existing product lines is an important and incremental approach to gaining visibility within the multicultural community," Jindal noted in her analysis. 
General market lipstick, foundation and other makeup brands traditionally produced five to six shades. Today, they may feature 25 or more variants.
It isn't surprising, then, that The Estée Lauder Companies acquired Becca Cosmetics last year. Becca's offerings of primers, concealers, foundations, blushes and highlighters are available in a wide range of complexions and skin tones. An official Estée Lauder release noted, "Most of the brand's foundations are available in up to 20 shades, with half designed for medium to deep tones and half designed for light to medium tones."
Similarly, during the nude fingernail craze of 2016, brands such as butter London released diverse ranges of nail foundation, and Sephora Collection launched a Matte Perfection Powder Foundation in 35 complexion tones, ensuring a shade for all.
The End of "Ethnic" Hair Care
Multicultural consumers are increasingly demanding that brands organize around specific textures and challenges, rather than demographics, as shown in a 2016 TextureMedia study(c).
Indeed, as general market brands get into the mutlicultural hair care space, they are doing just that. For instance, as Jindal pointed out, Shea Moisture, one of the fastest-growing hair care brands, has successfully transitioned from the so-called "ethnic" aisle to general market hair care, while Pantene has launched several products for textured hair.
Meanwhile, more products are being introduced to allow consumers to care for their hair at home, rather than going to professionals. According to Mintel, 39% of black consumers use some type of chemical treatment at home, led by relaxers (27%) and colors (survey: April 2016). At the same time, the natural look is on the rise, meaning many black consumers use gentle, naturally derived deep conditioners at home.
A Revolt in the Beauty Aisle
When Tristan Walker, founder of the Bevel brand and its Walker & Co. parent, discovered that Bevel had won the Dieline "Outstanding Achievement" award for package design last year, he blogged (d): "Remember, we started this to destroy the concept of the 'ethnic aisle' at retail. We wanted to elevate the experience for consumers while other brands remained complacent."
Walker's sentiments echo the frustrations of multicultural consumers and brands, both of which have spent decades as afterthoughts, isolated within poorly maintained aisles or subsections of aisles.
A 2016 Racked story by Beth Shapouri, "The Way We Buy Beauty Now,"(e) quoted Shepherd Laughlin of J. Walter Thompson: "We're seeing a revolt in the beauty aisle by consumers who don't understand why 'multicultural' products are often sold on separate shelves, and this reflects changing demographics. Going forward, any brand is going to have to create products for all types of hair and skin in order to be considered a mainstream brand."
Multicultural Brands Still Feeling the Squeeze
In 2004, when Wendi Levy and Kim Etheredge launched Mixed Chicks, a multicultural hair care line, they found they could only get meetings with retailers' ethnic departments. Levy recently explained that even beauty trade shows are similarly segmented.
While Shea Moisture has helped break down some of the barriers between the ethnic and general market beauty aisles because of its sheer size, the situation has not changed nearly as much for smaller brands like Mixed Chicks, which are still often segmented by demographic, rather than texture. Levy noted that the problem is particularly acute for connecting with Caucasian women seeking textured hair solutions.
It's critical that beauty aisles not be separated, she continued, stressing that hair care should ideally be presented as a continuum of texture. Levy pointed out that multicultural beauty is outpacing the growth of the general market, with multi-ethnic consumers spending more than any other consumer subset.
By overcrowding more multicultural brands into a limited space, retailers are creating consumer confusion, Levy warned, exacerbating the existing problem for brands and their customers.
The grocery channel is coming around to the blended beauty concept faster than its counterparts, Levy said, with mass retail lagging behind.
The challenge is similar in the ecommerce side of the business, she continued, where keywords are king. If the retailers don't understand the proper terminology for the textured hair segment, the consumer's path to purchase is obscured. Here, too, something needs to change.
The Way to Better Hair
Despite the retail challenges, Mixed Chicks has evolved its range to meet the specific needs of the textured hair category. The brand began with products that defrizzed and defined textured hair. Later, Mixed Chicks added leave-in conditioner and a straightening serum free of harsh ingredients, as well as a custom flat iron. This year, Mixed Chicks is rolling out six new styling products, including Coil, Kink & Curl Styling Cream.
To engage consumers directly, Mixed Chicks has collaborated with, though not paid, social media influencers to generate consumer interest. Levy noted that there is a distinct learning curve for older brands in the social media space and that it requires founders to be more interactive than they have been, traditionally.
Mixed Chicks is also introducing educational resources for consumers, including instructional videos, to allay fears over ingredients and connect the right consumer to the right products. Levy explained that many consumers don't know what their hair is truly capable of, or whether their current hair care regime is in fact harmful. In the end, Levy said, she hoped to help women realize that, with the right products and rituals, they could find their way to better hair.
Footnotes: ( a) www.huesbox.com;  (b) www.mintel.com;  (c) https://corp.naturallycurly.com/; (d) http://justtristan.com/ ewww.racked.com