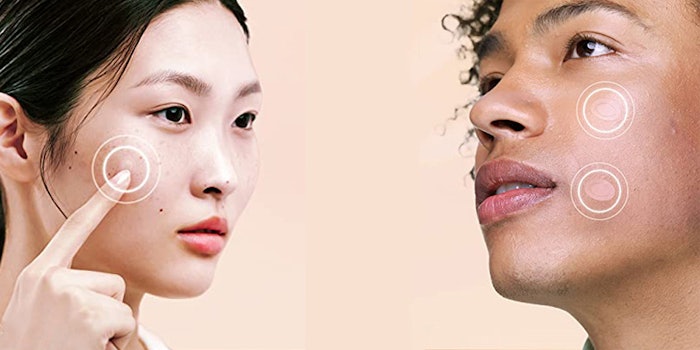 COSRX, which originally created the Acne Pimple Master Patch, has just created a 2.0 version: COSRX Master Patch Intensive.
Related: CeraVe Adds to Acne Line
COSRX Master Patch Intensive is an upgraded version of the hydrocolloid patches that form a protective, air-tight, healing seal around blemishes.
The upgraded oval-shaped acne patch has a thin tapered edge that can reportedly blend with all skin tones and adhere to curved surfaces such as the jawline and hairline.
The patch is made of 100% A.D.F hydrocolloid to absorb moisture from acne and effectively reduce acne size. Plus, tea tree oil helps to soothe and relieve redness.
According to the company, the patch protects pimples as well as helps with quick recovery to effectively reduce pimple size as consumers can see the patch turned white after 6+ hours.
Ingredients: Cellulose Gum, Hydrogenated Poly(C6-20 Olefin), Polyisobutene, Styrene/Isoprene Copolymer, Salicylic Acid, Melaleuca Alternifolia (Tea Tree) Leaf Oil