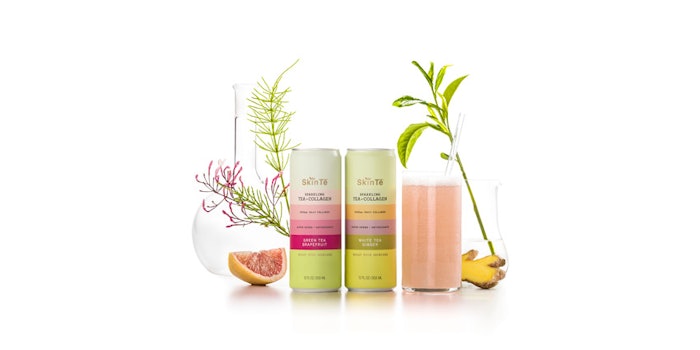 SkinTē has announced its Sparkling Tea + Collagen. 
This sparkling beverage is a "combination of tea, 3000 mg of collagen and smart ingredients [ vitamin C, ginger and hibiscus] designed to boost your skin care and promote daily well-being." In addition, the tea reportedly nourishes joints, soothes muscles and supports digestion. 
Sparkling Tea + Collagen is available in two flavors: Green Tea Grapefruit and White Tea Ginger. A box of four, 12-ounce cans is available for pre-order on www.skinte.com and retails for $26.99.