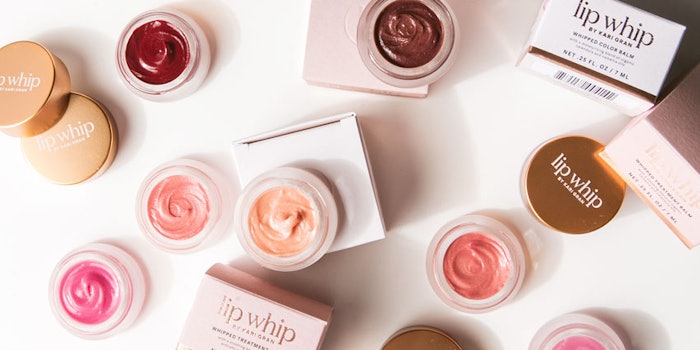 Kari Gran has unveiled new branding, packaging and a new shade to its Lip Whip product line. 
The new look features a soft nude palette, a circular-stamped "kg" logo and rose gold foil accents adorning the exterior packaging. Kari Gran has opted for clear frosted pots with rose gold screw top caps in place of its initial small black pots. According to the company, the slimmer silhouette of the new pots more readily slips into clutches, purses and pockets. 
In honor of the launch, Kari Gran has created a new peach shade, Rosie Gold, which mixes pink tones with a touch of metallic shimmer. 
Co-founder, Lisa Strain, said of the re-brand, "It's the exact same formula and the same amount of Lip Whip we've always sold, but now with a new look and more convenient packaging. We were hearing from fans who own four, five, six different Lip Whips and have them in different places—desk, nightstand, purse, anywhere within reach—and they wanted to easily see which color they were grabbing. We also added new packaging to make Lip Whips a more standalone gift —another big request from women who wanted to share the Lip Whip love."