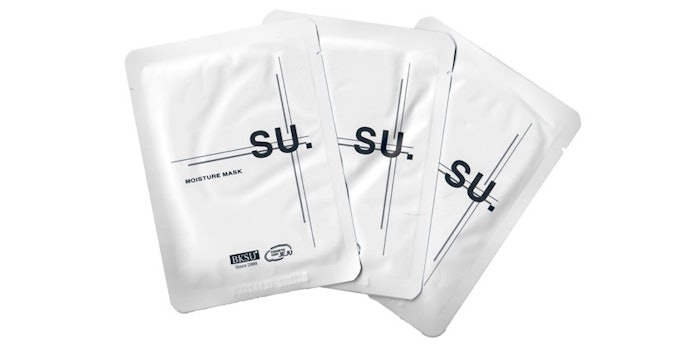 BKSU, a cosmetic brand based on South Korea's Jeju Island, has entered the U.S. market with the introduction of two new products at the recent International Esthetic Cosmetics and Spa Conferences (IECSC) in Las Vegas. 
BKSU presented the Su Moisture Mask (pictured) and Sun Block available in SPF 27 and SPF50+.
The Su Moisture Mask comprises Jeju horse oil, broad-leaf bamboo, green tea and New Zealand spinach. 
According to BKSU, Sun Block does not contain oxybenzone and octinoxate and is environmentally-friendly. It reportedly uses inorganic blocking agents "to reduce skin irritation and raise the UV block effect.