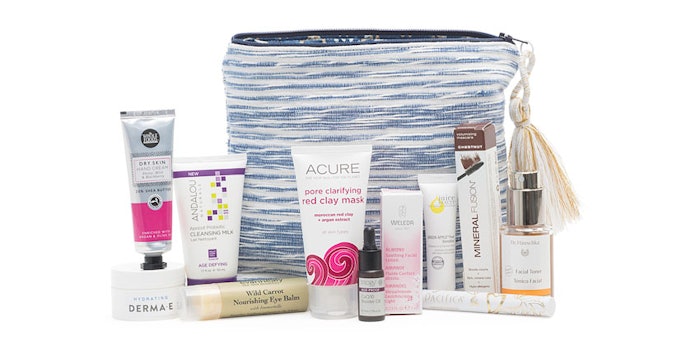 Whole Foods Market is celebrating Beauty Week 2017, and consumers are more than welcome to get in on the action.
Starting March 22 and running through March 28, the health food giant will offer customers 25% off on facial care and cosmetic products as well as offer limited edition beauty bags worth $90 for $18 – while supplies last – on Friday, March 24. Consumers can also enter to win their own bag by posting on Twitter and Instagram using #CleanBeautyFaves.
According to Whole Foods Market, it does not sell body care products that contain phthalates, microbeads, triclosan, BHT, BHA, and aluminum chloride.
Maren Giuliano, global Whole Body executive coordinator at Whole Foods Market, stated, "We're thrilled to host our third annual Beauty Week and to offer great deals on our selection of beauty products. The quality standards for our beauty department are unparalleled, and we hope shoppers will find their new favorite beauty product in our department during Beauty Week."