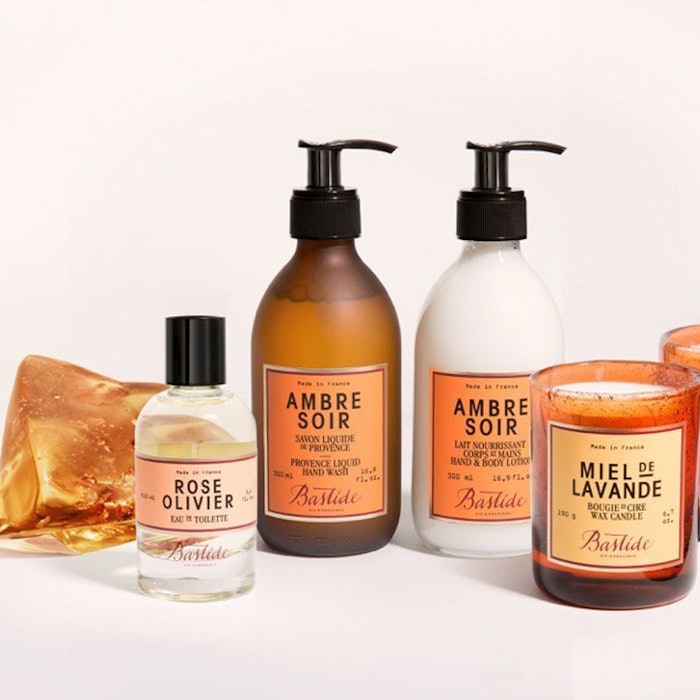 Frédéric Fekkai and Shirin von Wulffen have announced the launch of Bastide, a new natural beauty and lifestyle brand inspired by the wellness philosophy of Provence, France.
The brand's products are made in region's local workshops by artisans with deep family roots in the area. The collection is composed of lotions, soaps, fragrances and candles, along with interesting new products like their amber-scented crystals. Every product in the collection is formulated with honey, oils, herbs and flowers found within the region. (A bastide is a country home.)
Von wulffen said, "Bastide exists to bring rituals of "slow beauty" into the rush of everyday life. It transports the aura of wellbeing that is pervasive in Provence, and that is ingrained in the Provençal way of being, into your life and home."
"Provence taught me from an early age that beauty is more than the product that nurtures your skin," said Fekkai. "Beauty is also the culture you live in and the environment that surrounds you—the land that awakens your senses, the aromatics that grow in your garden, the atmosphere of serenity you share with the people you love."
The brand's promise of "living beautifully' is upheld through the formulations of each product and with the use of a "black list" of banned ingredients, which was created by the brand to reflect the standards of what it considers better, safer beauty products. According to the company, Bastide follows a strict code of toxin-free ingredients (fragrances exceed the E.U. criteria for safety) and ensures that each artisan's workshop is eco-certified.