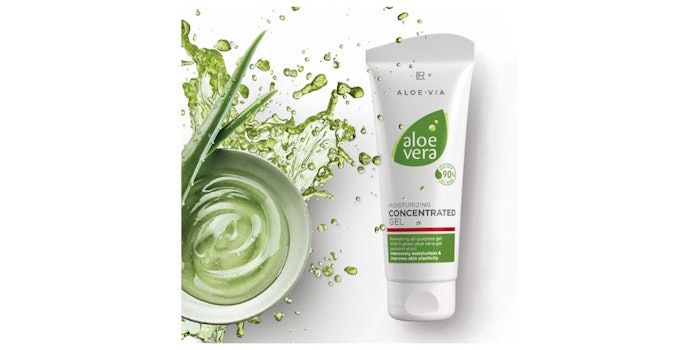 LR Health & Beauty has launched the LR Aloe Via brand with a range of 40 care products, which cover the areas of care, cleansing and regeneration. The products range from main lines of Face Care, Body Care, Special Care and Oral Care to sub-lines, including Hair Care, Men Care and Baby Care.
LR Health & Beauty has sold more than 55 million liters of Aloe Vera Drinking Gels and 70 million aloe vera care products since 2002.
"The quality of our aloe vera products can be recognised by the high content of pure leaf filet. In contrast to care series sold in drug stores, our products feature a particularly high aloe vera content—most of the products count between 30% and 60%. This content is shown on the packaging and thus also transparently visible for the consumer," said Dr. Thomas Stoffmehl, CEO of LR Health & Beauty.
The company is also building a new production site for its Aloe Vera Drinking Gels at its headquarters in Ahlen, Westphalia, Germany.  Both projects are part of the company's sustainable growth strategy.