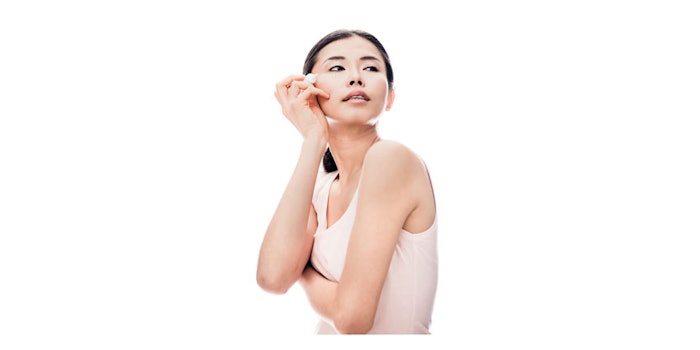 While Europe may be leading the industry in global beauty and personal care launches with anti-aging claims at 40%, the Asia Pacific region missed the top spot by the wrinkle-free skin of its teeth and landed in the second spot at 37%.
According to Mintel, the region's aging population is growing at an unprecedented rate. The market intelligence agency states that anti-aging launches in the region, which also boasted anti-pollution claims, saw a 15% rise from 2015-2016. 
Mintel also found that 39% of Chinese female consumers, 20-24, are using anti-aging skin care products, suggesting that younger consumers are starting to take steps to preemptively fight signs of aging. 
23% of launches came from South Korea and Japan
22% of launches came from China
7% of launches came from Thailand
6% of launches came from India 
Sharon Kwek, senior beauty and personal care innovation and insights analyst at Mintel, said, "Aging is a global issue, particularly in South Korea, Japan and China – countries that are most affected by a rapidly greying population. As such, it makes sense that these North Asian markets are at the forefront of anti-aging beauty within Asia Pacific. The region's growing silver generation is opening up opportunities for beauty and personal care brands looking to capitalize on the 'grey wave'. In Japan, beauty and personal brands are designing age-specific skincare products that are targeted towards the mature consumer, for instance."