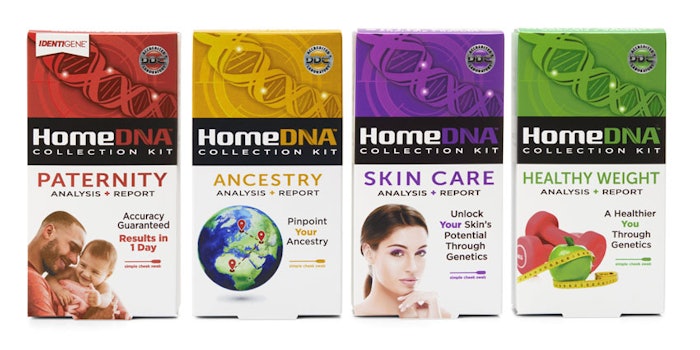 HomeDNA's Skin Care Analysis and Report examines 28 genes influencing skin's appearance. The genetic analysis helps consumers discover effective ingredients and treatments in key cosmetic areas, including:
Collagen quality
Skin elasticity
Fine lines and wrinkles
Sun protection
Pigmentation
Skin antioxidants
Skin sensitivity
The kit includes four cotton swabs and a return envelope. To complete the test, users must register online, then swab the inside of the cheek with the cotton swabs and return to the DNA Diagnostics Center. Results are returned in three weeks.
The Skin Care Analysis is one of four at-home DNA tests offered by HomeDNA. The skin care kit retails for $24.99 at CVS stores and www.homedna.com, plus a $79 lab fee upon registration.