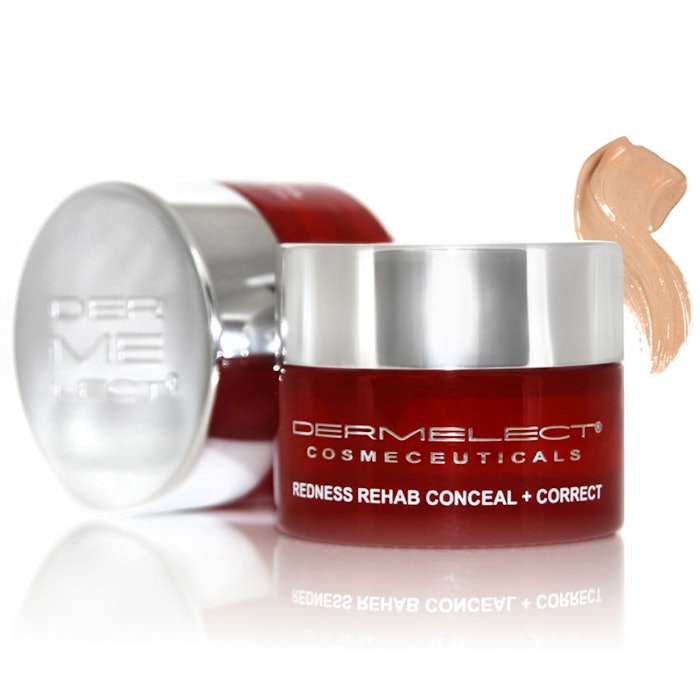 What it is: Dermelect Cosmeceuticals Redness Rehab Conceal + Correct
Claims: Multi-tasking, anti-aging cream instantly conceals and camouflages redness and uneven skin. Featuring a red cancelling pigment to regulate skin to a natural "foundation-free" look, the cream can be worn either alone on bare skin or under make-up.
Ingredient Highlights: anti-aging multi-peptides; vitamins A, C and E; and licorice, green tea, white tea, grape seed, pomegranate, passion fruit, chamomile and mushroom extracts.