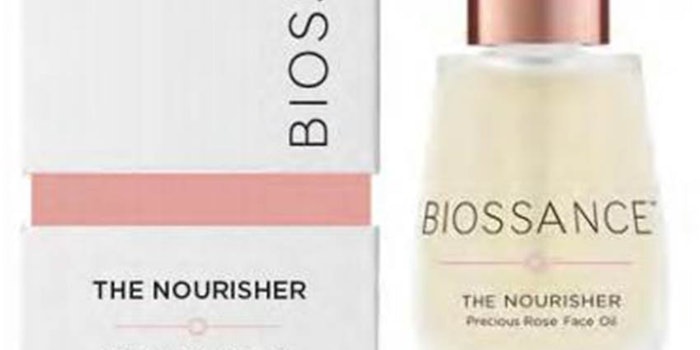 Amyris has launched The Nourisher Precious Rose Face Oil, a weightless elixir based on the company's plant-based squalane technology.
Further reading: U.S. Skin Care Market to Reach Nearly $11 Billion in 2018
The formula boosts radiance and firmness for skin of all ages for a natural beauty. The oil hydrates the skin and leaves it feeling smooth.
The stripped-down ingredient list includes plant-derived squalane, chios crystal oil and oil-soluble vitamin C.
Previously: Dinaco and Amyris Collaborate to Resell Neossance Products

"[W]ith a growing consumer desire to use safe and sustainable beauty and skin care products with fewer ingredients, we stand by our skin care philosophy─less is more," said Caroline Hadfield, Amyris's senior vice president, personal care.