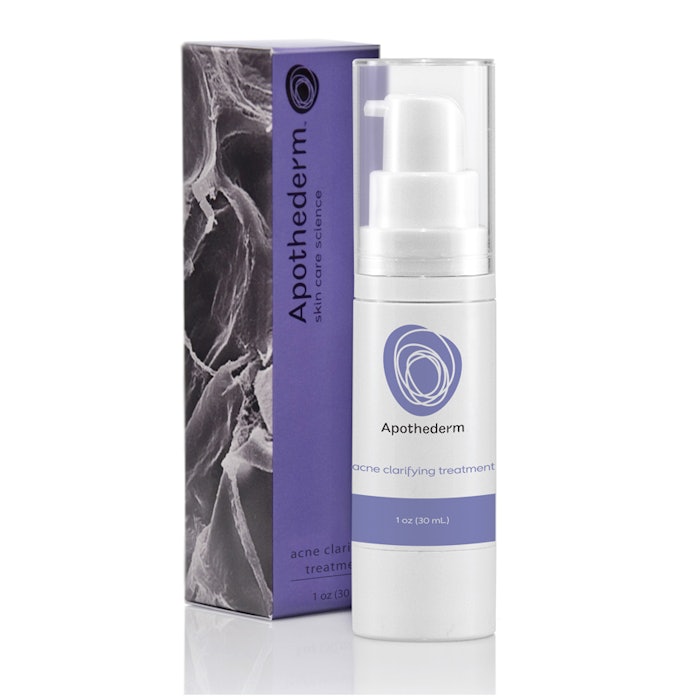 Claims: Apothederm's Acne Clarifying Treatment
What it is: This treatment was formulated to clean up sebum and minimize pore size. The peptides used in the formula help minimize the appearance of blemishes, while also mimicking the amino acid sequences of the skin's natural protecting and restoring functions.
Ingredient highlights: Oligopeptide-10, helix BioMedix, SmartPeptides, salicylic acid, glycerin and beta hydroxy acid.